History - Key Stage 4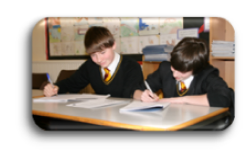 Students who choose to study History at Key Stage 4 will follow the AQA GCSE History course.
The areas covered in the course include:
Health and the People in Britain, c1000 to the present day
Elizabethan England, c1568–1603
Interwar International Relations, 1918–1939
Germany 1890-1945
The types of tasks that are completed are:
Written tasks, both short and extended answers
Analytical study of sources
Research tasks
Group debates and discussions
Use of video footage and films
Human timelines
Presentations
IT skills
Memory games
Fun quizzes to assess and recap knowledge
Use of online revision using YouTube and other resources
The course is assessed by two 2-hour written examinations:
Paper 1 – Germany, 1890-1945 (25%) and Conflict and Tension, 1918–1939 (25%)
Paper 2 – Britain: Health and the People (25%) and Elizabethan England, c1568–1603 (25%)
History is a well-established subject which colleges and employers both recognise as challenging and valuable. It develops many useful skills including the ability to interpret information, to evaluate information in order to establish if it is useful or reliable, to use information to reach a judgement and to be able to explain and justify that judgement. These are skills used in other subjects, many jobs and everyday life.
History is an excellent qualification to have for further learning and education. It contributes towards the skills required for careers in law, journalism, and numerous corporate jobs. It also strengthens writing, communication and analytical skills essential for most jobs, it is a very popular qualification to have.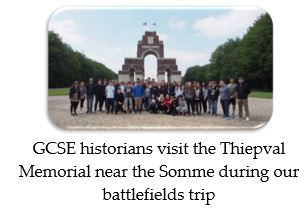 Click here to return to the History page.