PTA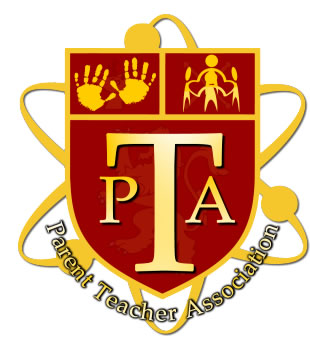 The PTA is a vital part of the school community and helps in building links between school and home.

The money that the PTA raises is more important than ever before and our PTA works hard to ensure that the school has the necessary support it needs with many fundraising events, including the M Festival, which is hugely successful.

We are always on the lookout for new parents to join the PTA, any support – no matter how small is welcome. If your time is limited, you don't have to attend all the meetings. You can choose to help in organising a particular event with other parents from the school, offer a particular skill, or help out with backroom admin tasks.

We have meetings on a regular basis (dates will appear on the PTA Website) and we also have a Facebook page - you can find us at Marlborough Science Academy PTA.

If you have any questions or queries please don't hesitate to contact us at pta@marlborough.herts.sch.uk

Kind regards

Angela Cronin and Nathalie Johnson
Co-PTA Chair
What is the PTA, how to get involved and how to contact us?

The current PTA is an active group of parents, who together with the Headteacher, Annie Thomson, work with the school to raise funds to improve the school experience for all our children. The PTA is a vital part of the school community, and helps in building links between school and home.
We usually meet in the second week of each half term for an hour or so. The date of the next meeting is shown below. Meetings are held in the school Boardroom: turn left through school reception and go to the end of the corridor past the Headteacher's office, and everyone is welcome. Minutes of previous meetings can be found on the left under the 'PTA Downloads' section if you would like to know more about what goes on.
All parents are automatically part of the PTA and we are always on the lookout for ideas about events and for helpers.
If your time is limited, you don't have to attend all the meetings. You can choose to help in organising a particular event, offer a particular skill, (like marketing), or help out with backroom admin tasks.
Attending events and encouraging other parents to support events also helps.
Bids for funds can be made at our PTA meetings each half term. Click here for a copy of the bid form.
If you want to find out more about what it's like to be on the PTA you can talk directly to one of our parent/form reps - details below.
Year 7 – Rob Harrison 07740 675585
Year 8 – Chantelle Nassari 07973 796194
Year 9 – Nathalie Jaeger 07765498636
Year 10 – Nathalie May 07875 409113
Year 11 – TBA
Year 12 – Angela Cronin 07970 810302
Year 13 – Terri Clarke 07866 599979
Alternatively, drop us an email: pta@marlborough.herts.sch.uk
Next PTA Meeting:
PTA & AGM Meeting - 25th November 7pm
Next Second-Hand Uniform Sale:
To be announced
All proceeds from sales go to the PTA to help fund school projects. Donations of good quality, clean uniform can be made via school reception or can be collected within the St Albans area. Please contact Salpi on mobile number 07762 595936 for more details.
We look forward to hearing from you!
Our Achievements
With dedicated support from PTA volunteers and staff, and the attendance of parents at these events over the past couple of years, we have managed to raise:
2nd Hand Uniform Sales (to date) - £3,700
Bunnings BBQ & Cake Sale June 2017 - £458
Y7 Disco March 2017 - £528
Quiz Night March 2017 - £501
Toy Tombola December 2016 - £111
'M' Festival, 7th Marlborough Musical Festival July 2016 - £15,000
St Albans Half Marathon Marshalling June 2016 - £450
Quiz Night March 2016 - £343
Christmas Fair & Toy Tombola December 2015 - £311
'M'Festival, 6th Marlborough Musival Festival July 2015 - £11,700
We've been able to contribute to student life by purchasing:
30 x Athletic Vests for PE Faculty
LED stage lighting for our new Drama/Dance Studio
Portable Printing Press for Art Department
Guitar Amps, Microphones, 6Drum Kits and DJ equipment for the Music Department
GoPro Action Camera for use on school trips
30 Laptops for use in the Humanities Faculty by students
Marlborough's gymnastic team's leotards
Extra staging for use in school productions, drama lessons and the music festival
Ukuleles for lunchtime and after-school lessons
Equipment for DofE trips/award
A 3-D printer for design and technology
A display cabinet for art
Apple Macs
Chess Sets
Science Equipment
Plus lots more!