School Catering
Cashless Catering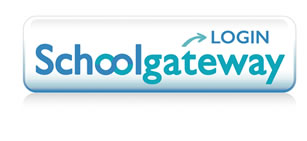 The Marlborough Science Academy operates a cashless catering system. This system allows each pupil to have an individual cash balance and record what the balance is spent on at any time or day. The system uses biometrics to identify each pupil. This means that to pay for food their fingerprint is scanned at the point of sale. The image of their fingerprint is turned into a number, so the image of their print is not stored. The total cost of their food is deducted from their balance.
Each pupil has a daily spend limit of £5.00. This means they cannot spend an entire weekly balance in one day. Individual limits can be set by contacting catering@marlborough.herts.sch.uk. Please note, it is your responsibility to ensure your child has enough credit to buy their school dinner.
Payments are made in advance; daily, weekly, monthly or termly and may take a few hours to apply before the balance is available to spend in school. The system works in the same way for those pupils entitled to free school meals – balances will be topped up by the system daily for lunch time meals. You will be able to add additional credit on top of this allowance for break time snacks should you wish.
Dinner money is now paid online through the School Gateway system using a credit or debit card. For further information on how to register please click here.
Please click on the School Gateway Logo above to access the School Gateway website.
Important Information Download
Please click here for important information for Parents/Carers regarding cashless catering, home/school communications and e-payments (PDF)
School Caterers
Accent Catering - Rooting for a fresh produce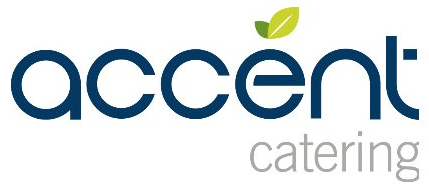 We are excited to announce that from the start of the next academic year in September AccentCatering will be bringing a new look and a new touch into our canteen becoming our new school caterer.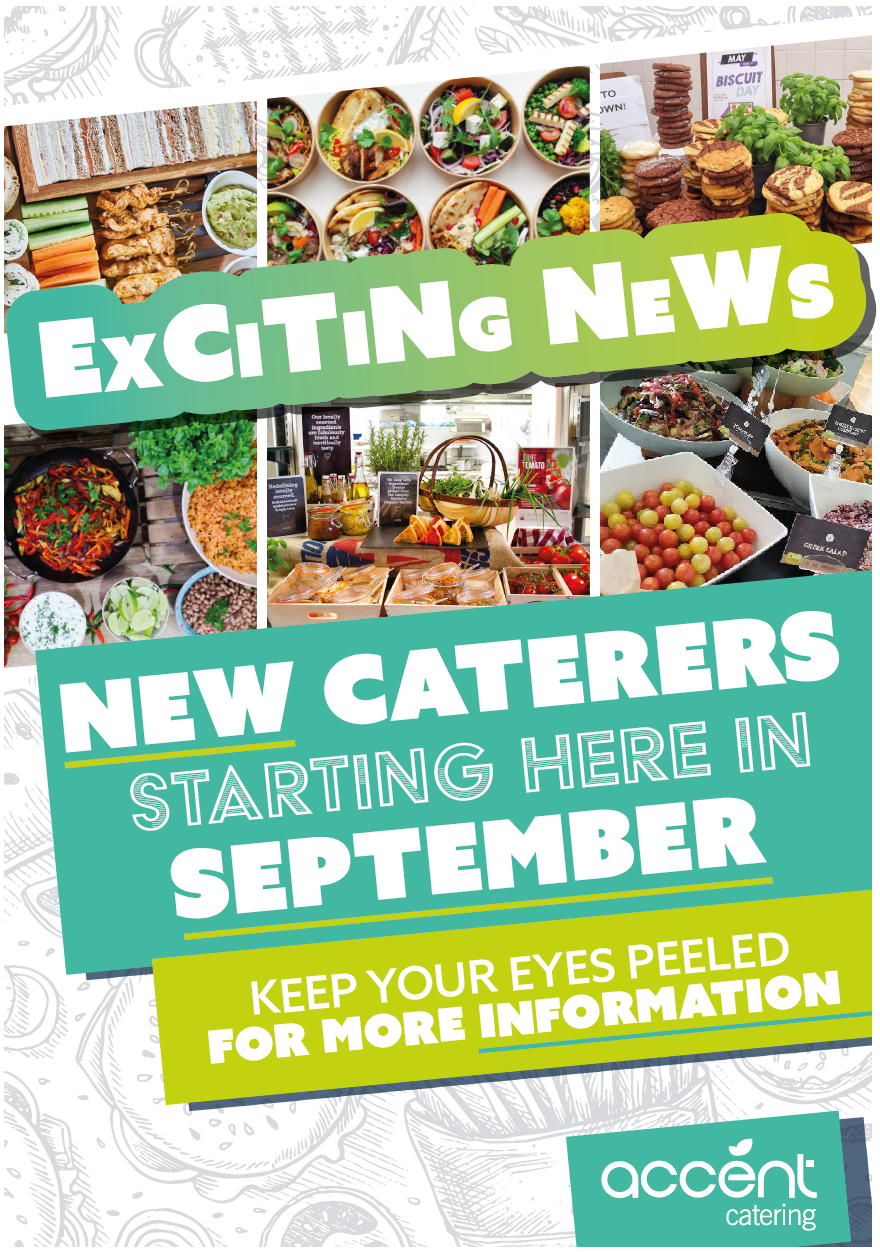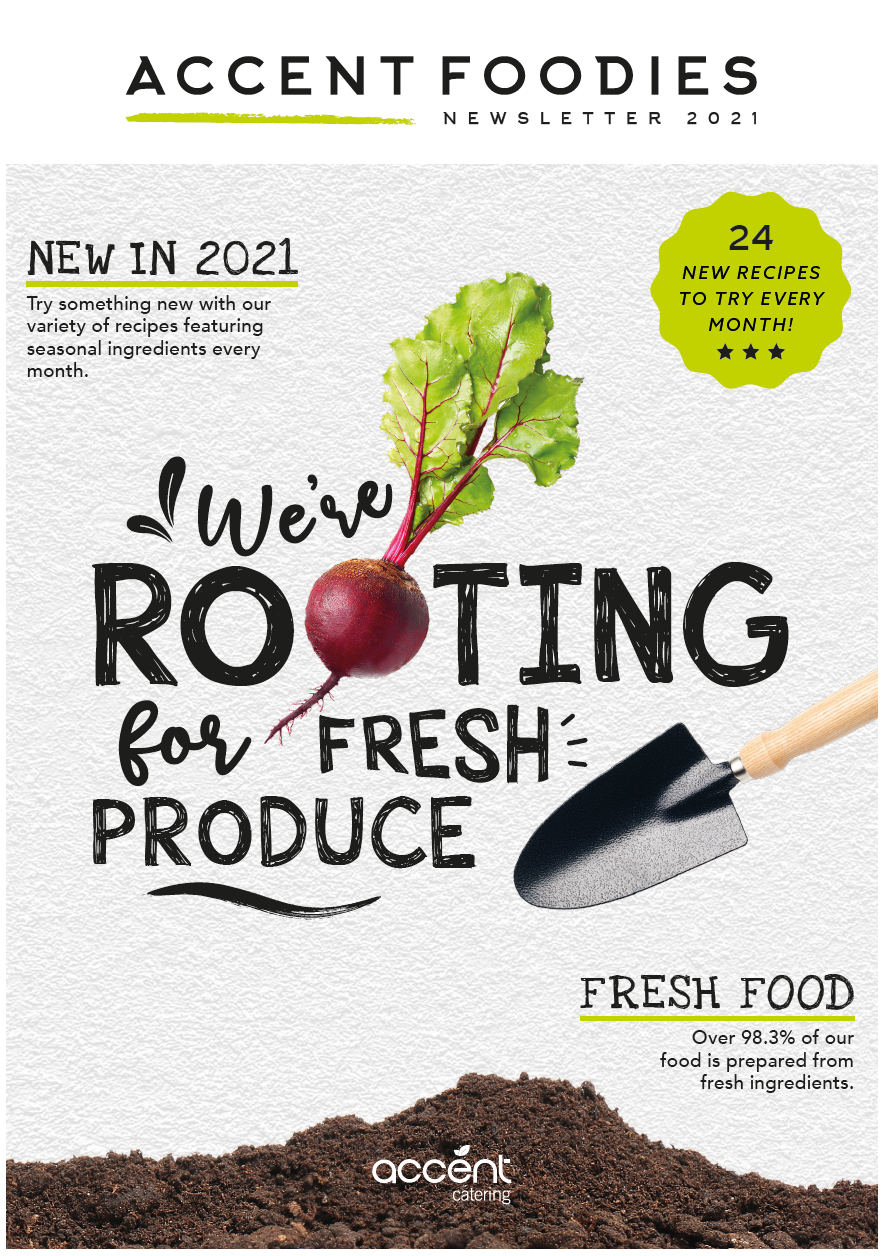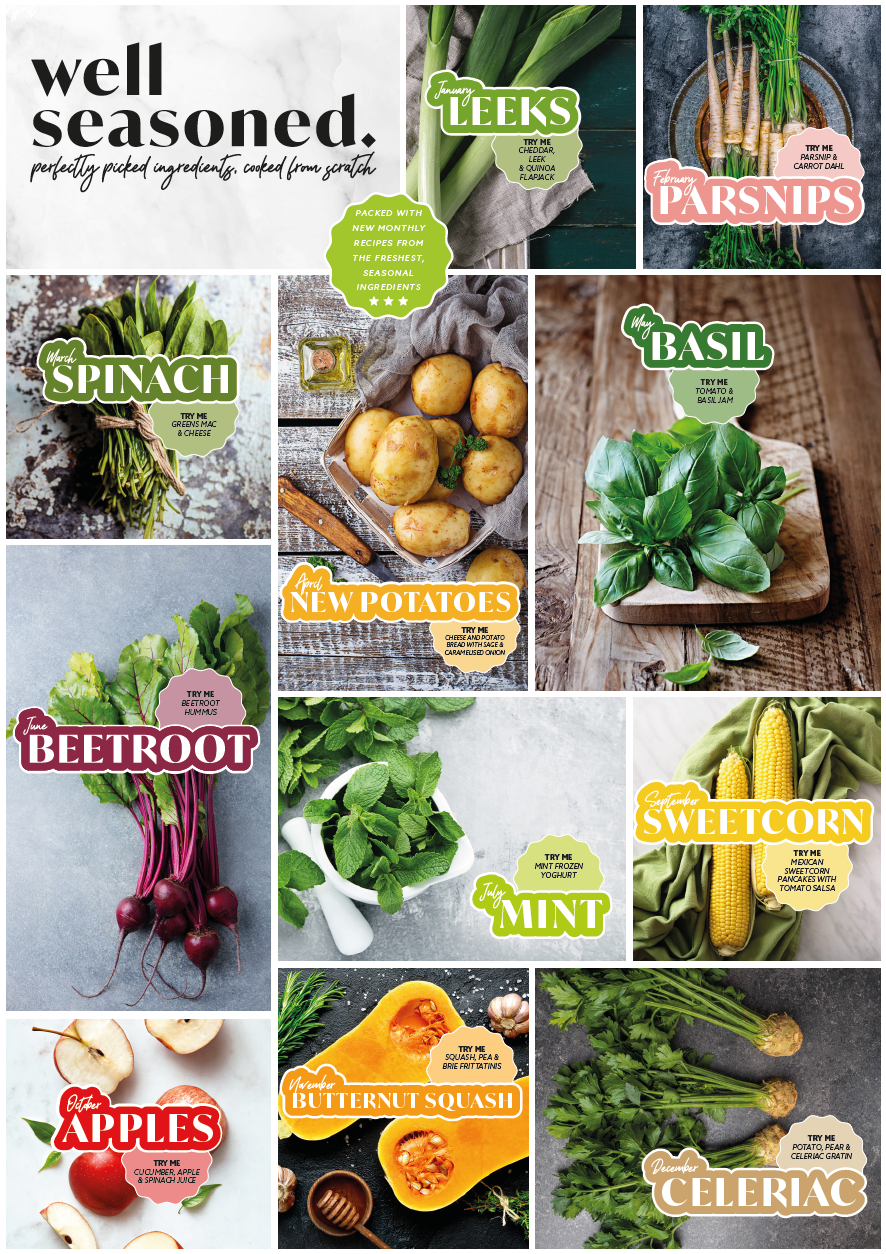 Here's a picture of the most recent caterers stand in our school.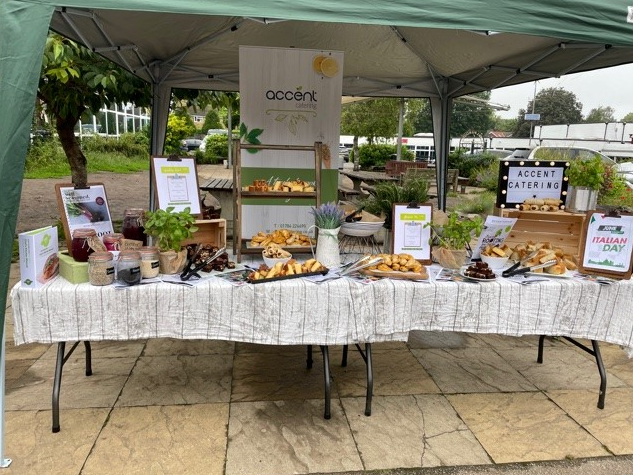 ---
Please have a look at our new school caterers website:
http://www.accentcatering.co.uk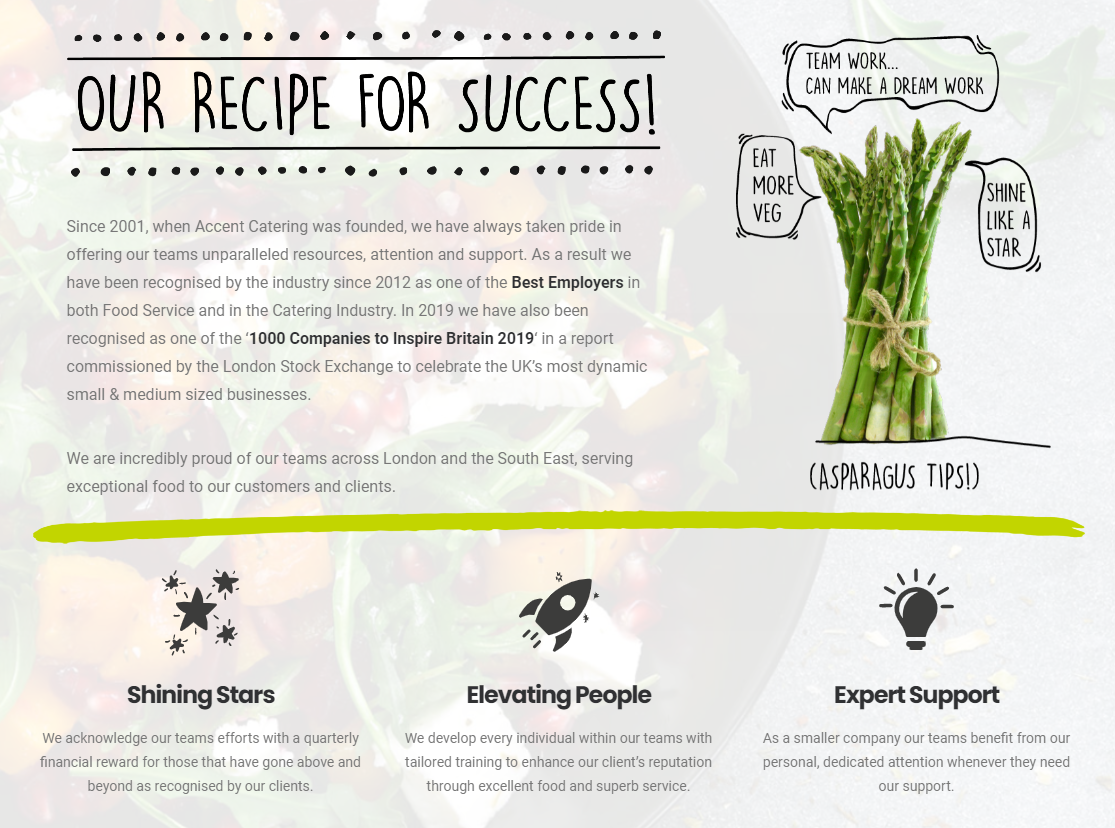 Menu Example: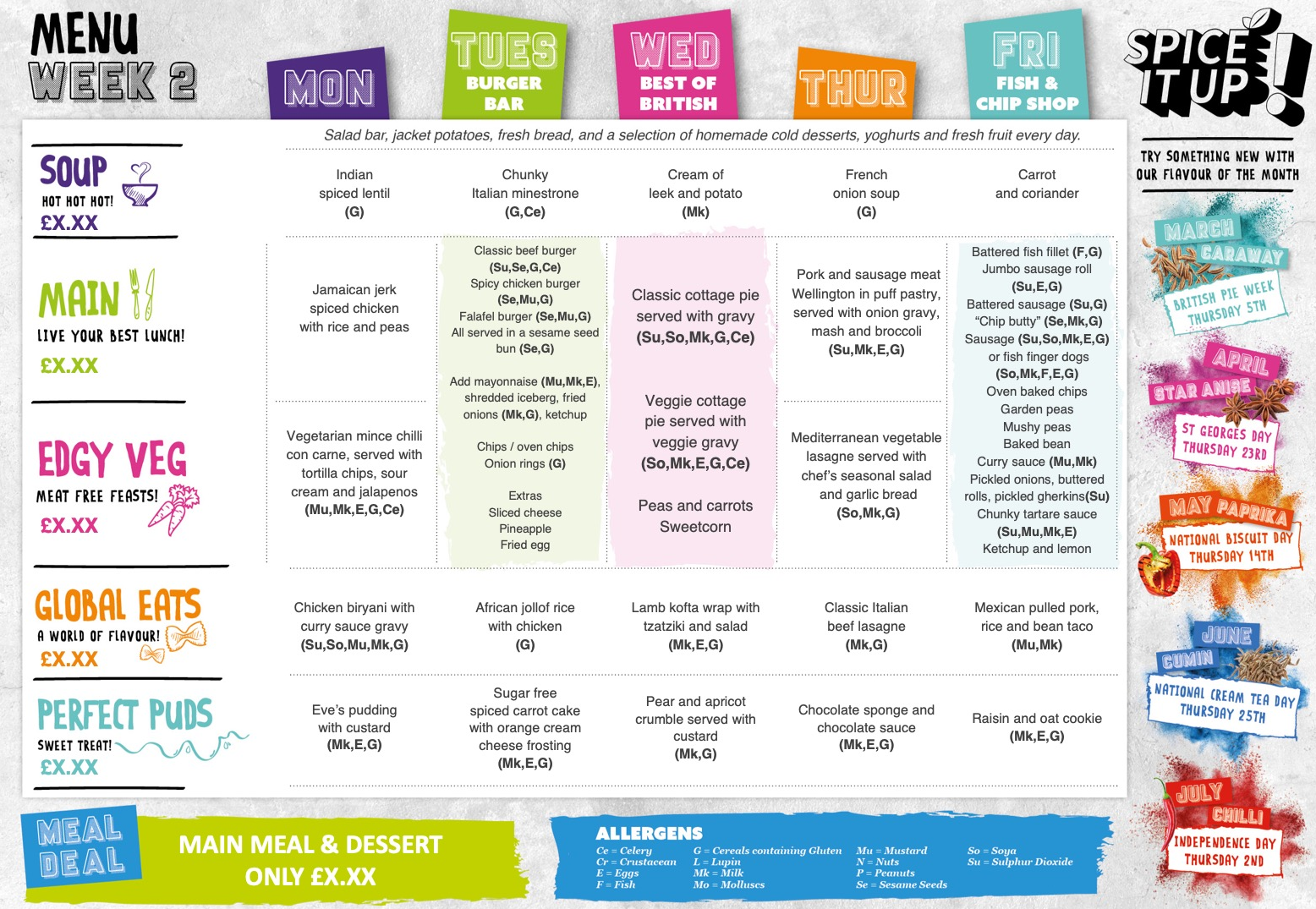 ---

Welcome to Edwards & Blake

The health and well being of students is a prime concern of The Marlborough Science Academy. It is also shared by Edwards & Blake. With years of experience in education catering we provide nutritious,
varied and interesting meal choices to suit all tastes and dietary requirements throughout the school. Our food is always fresh, homemade and utilising the best locally sourced ingredients.
Our aim is to provide the students of The Marlborough Science Academy with an exceptional catering
experience and to exceed your expectations whilst maintaining our high standards. We welcome any
comments or suggestions so please contact a member of our catering department with your ideas.
Edwards & Blake are a well established privately owned, owner operated contract catering company,
based here in East Anglia. Our menus are all nutritionally analysed in accordance with the Schools Food
Trust standards.
We are delighted to introduce you to our newly appointed Chef Manager, Charlie Stennett.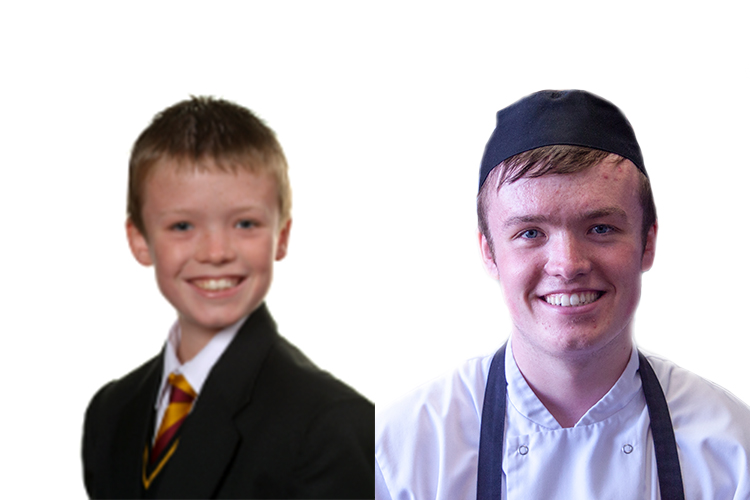 Charlie has been a part of the school for a very long time now, having started here in 2011 as a year 7 student until the end of year 13 in 2018.
Charlie started his career in catering at the age of 17 when he offered to help out by volunteering in the school kitchen during his free periods and lunchtimes.
He joined Edwards & Blake after leaving school and with added experience from the retail part of the industry, he gained the knowledge and proficiency in catering. That combined with his enthusiasm led him to rapid development within the company. Passionate to excel in his field, Charlie has worked his way through different levels of supervision and has now successfully secured a management role.
Please join us in wishing Charlie all the best in this new and exciting challenge."
SCHOOL LUNCHES... the healthy choice!
National standards for school food mean that academies provide all students choosing a school lunch
with a healthy and balanced range of food and drinks to chose from. Food based standards also apply
across the school day including breakfast & mid-morning break. School lunches must include a portion
of fruit and a portion of vegetables for each student and there are strict controls on the nutritional
content.
Compared to an average packed lunch, academies lunches contain significantly more essential vitamins such as vitamin c and folate and essential minerals such as iron and calcium. These are vital nutrients for young people's health & development.
Research shows that students are more likely to concentrate in lessons if they have eaten a nutritionally balanced lunch in a pleasant environment.
By choosing school lunches, not only will you be saving the yourself the time and hassle of preparing a packed lunch everyday, but you can also be sure that your child is getting the range and amount of food that will help contribute to their health and well-being.
We are proud to have achieved the following healthy initiatives in the academy:
Meals contain no undesirable food additives or hydrogenated fats
75% of meals are freshly prepared
Meat is from farms which satisfy UK welfare standards
Eggs are from cage-free hens
Menus are seasonal
Training is provided for all catering staff
No GM ingredients are used
Breakfast club
07.30 – 08.40 All students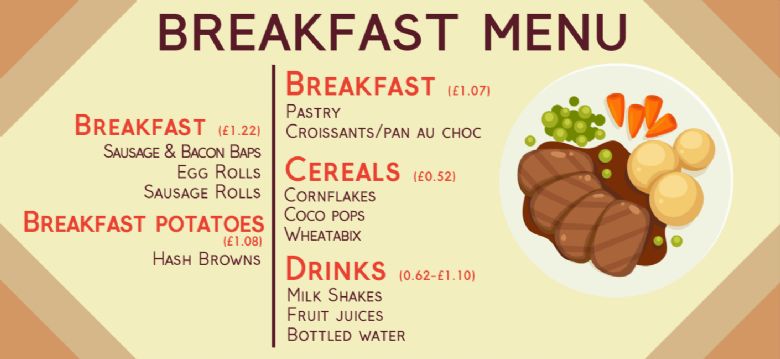 Morning break
11.00 – 11.20 All Years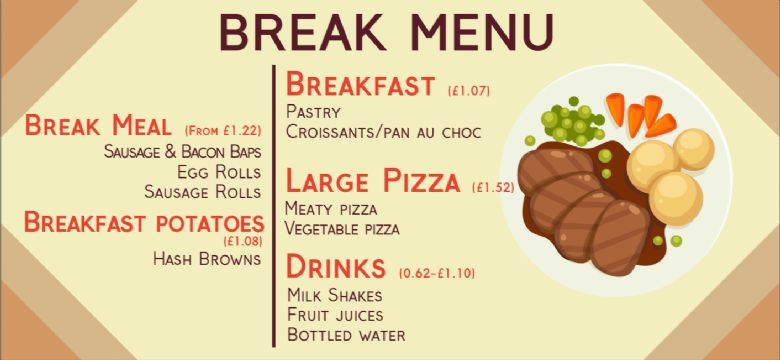 Lunch
13.20 – 14.10 All Years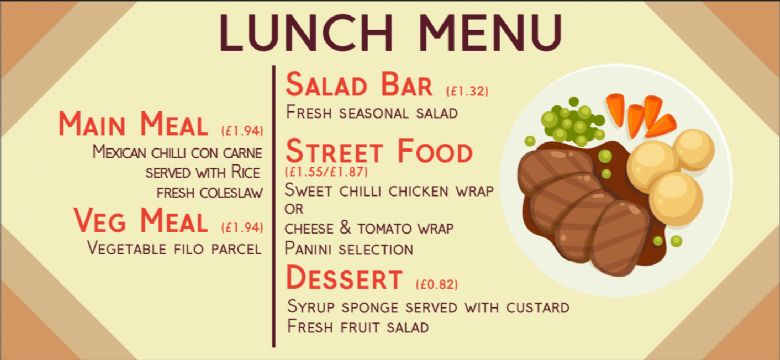 Additional Example Menus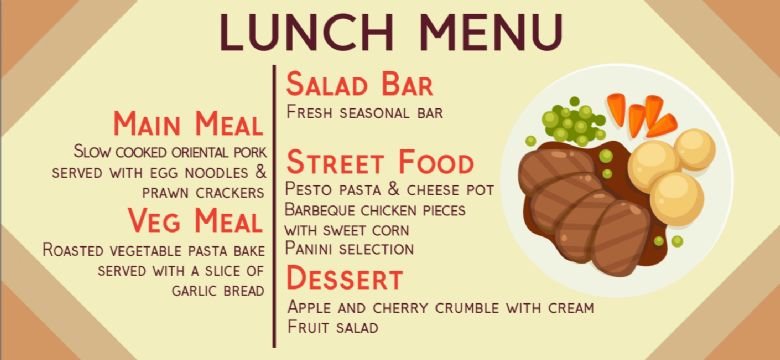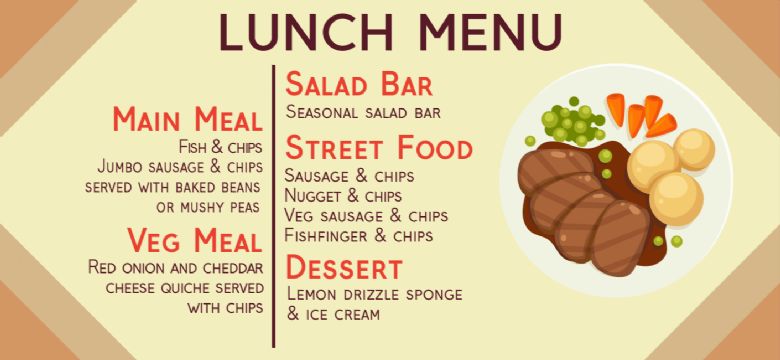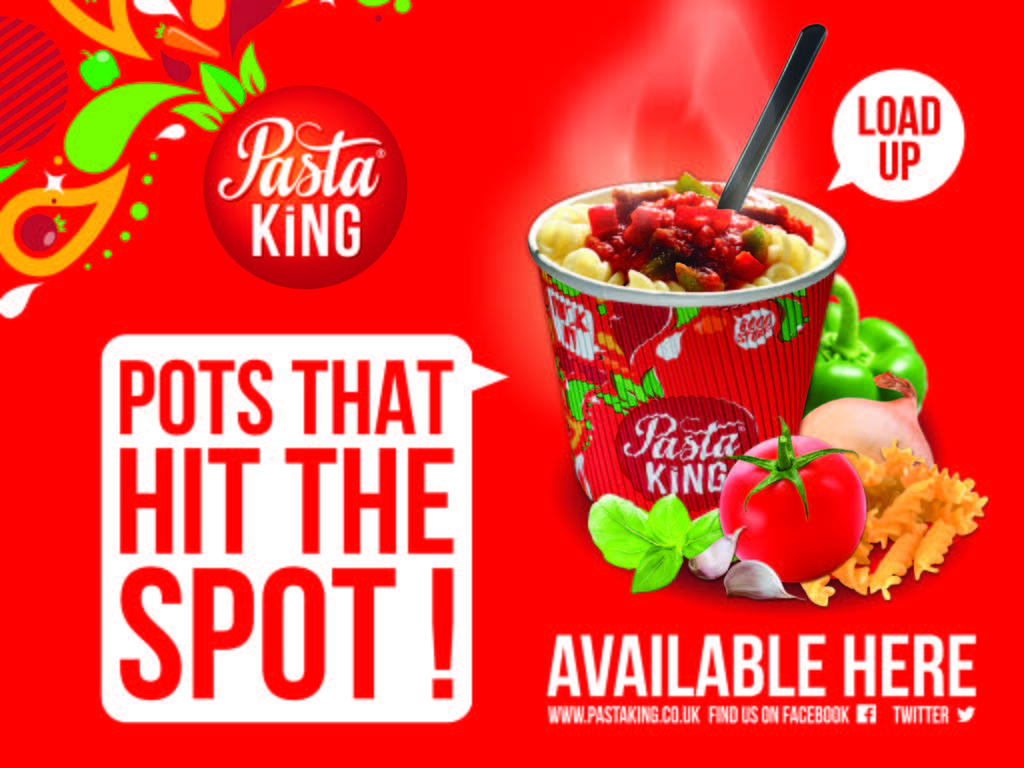 Available to buy in the canteen!