Philosophy and Ethics - Key Stage 4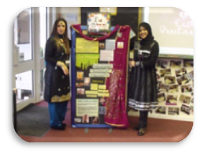 Students who choose to study Philosophy and Ethics at Key Stage 4 will follow the AQA GCSE Religious Studies A course.
The areas covered in the course include:
Religions – beliefs, teaching and practices:
Themes – modern and religious views of:
Relationships and Families
Religion and Life

Religion, Crime and Punishment
Religion, Human Rights and Social Justice
The types of tasks that are completed are:
Discussing beliefs and ideas and how these impact on different individuals.
The opportunity to discuss and further develop beliefs and opinions on different topics.
Researching how religions impact on the world today and the positive and negative impacts that this can have on different people and on the wider society.
Using different forms of media to demonstrate ideals that religions may have, as well as how these religions have evolved over time in order to suit the needs of an ever-changing modern world.
The course is assessed by two 1 hour 45 minute examinations worth 50% each of the final grade.
An exam based on knowledge of the beliefs and practices of Christianity and Islam
An exam based on the four themes studied
Students who study Philosophy and Ethics can use the qualification to access a number of different career paths, such as welfare work, social work, policing, media roles, teaching and any jobs where discussion and liaison with others is important.
Curriculum Implementation
Click here to view the curriculum implementation overview for GCSE Philosophy and Ethics.
Curriculum Timeline
Click here to view the curriculum timeline for GCSE Philosophy and Ethics.
Curriculum Learning Journey
Click here to view the learning journey for GCSE Philosophy and Ethics.
Click here to return to the Philosophy and Ethics page.