Geography - Key Stage 4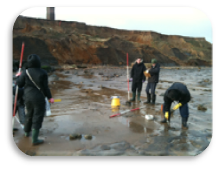 Students who choose to study Geography at Key Stage 4 will follow the AQA GCSE Geography course. This builds on the skills that have been studied at Key Stage 3.
The areas covered in the course include:
Aid
Coasts
Earthquakes
Energy and development
Environmental issues
Extreme environments
Global resources
Globalisation
Map skills
Population
Rainforests
Rivers and flooding
Sustainability
Trade
Tropical storms
Urban development
The types of tasks that are completed are:
Data analysis
Data extrapolation
Data presentation
Decision-making
Empathy skills (understanding other people's points of view)
Field sketching
Fieldwork (costal management)
G.I.S. (Geographical Information Systems)
Hazard mapping
I.T. skills
Literacy

Note-taking
Numeracy and statistical skills
Ordinance Survey map skills/using an atlas
Paired work
Photo analysis
Presentations
Reading
Research
Risk analysis
Sequencing
Watching videos
The course is assessed through examination:
Unit 1: Challenges in the physical world, a 1 hour 30 minute written paper worth 35% of the final grade
Unit 2: Challenges in human world, a 1 hour 30 minute written paper worth 35% of the final grade
Unit 3: Geographical application, a 1 hour 30 minute written paper worth 30% of the final grade
Students who study Geography can go on to gain employment in areas such as disaster management (EA), volcanologist (studies volcanoes), seismologist, accountancy, business analyst, town planning, conservation work, leisure and tourism, engineering, surveying and management, energy, sustainability and geographic information systems specialist.
Geography is a good general qualification for entrance into large firms at all levels as it provides such a wide range of skills e.g. interpreting data, presenting data, awareness of current global issues etc.
Click here to return to the Geography page.