Geography
In Geography we aim to develop skilled and knowledgeable Geographers with a passion for the subject. We want students to:
Learn/develop map reading skills
Be able to draw and analyse a variety of different types of data/graphs and images/sources
Have an understanding of current global issues
Learn about places, cultures and lifestyles
We have planned our Key Stage 3 (KS3) curriculum to help students to develop empathy and understanding of poverty created by weather, climate change and hazards. Many of the KS3 units act as building blocks for Key Stage 4 (KS4) so that students go into the GCSE course feeling confident and prepared. At KS3 our curriculum choices stem from the essential knowledge needed for KS4, and from reviews of student engagement and feedback.
At KS4 our curriculum is intended to develop and extend their knowledge, starting with hazards and weather and building in more complex concepts and units as the course progresses. The content delivered in GCSE lessons is frequently updated with current examples, as we try to make the content as understandable and relevant to students as we can, creating synoptic links between units, the wider curriculum and the world in general.
Key Stage 3 Geography
At Key Stage 3 Geography is designed to engage students and develop skills needed to progress into Key Stage 4. We try to cover a range of human and physical topics and create a baseline of knowledge needed for students to progress to GCSE but also to allow students to build good quality knowledge of the world around them. In addition to the outlined topics we also have 'Geography in the News' lessons. These are one off lessons and can be used whenever a significant global hazard or political event happens.
In Year 7 we cover the following:
Map Skills – What skills do we need to locate yourselves?
Settlement - How is our World creating challenges and opportunities for rural and urban areas?
The Equator – How does Physical and Human Geography vary around the equator?
Crime and Conflict – How does geographical location and planning link with crime rate?
Natural Hazards – Why is our physical world constantly changing?
Wacky Weather – What are the causes and impacts of extreme weather?
Glaciation - How are landscapes shaped by ice on the land?
In Year 8 we cover the following:
China – How has China's economic growth caused environmental damage?
Rivers and Coasts – Why is our landscape constantly changing?
Global Issues – In a growing world how can we meet our future demands (energy/food and water)?
Development, Health and Globalisation – What is the development gap and what are the effects of globalisation?
Ecosystems – Where are the World's major ecosystems and what are the characteristics?
Pole to Pole Project – Individual project
Geography Key Stage 4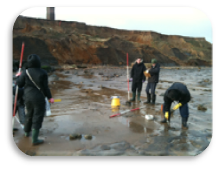 Students who choose to study Geography at Key Stage 4 will follow the AQA GCSE Geography course. This builds on the skills that have been studied at Key Stage 3.
The areas covered in the course include:
Aid
Coasts
Earthquakes
Energy and development
Environmental issues
Extreme environments
Global resources
Globalisation
Map skills
Population
Rainforests
Rivers and flooding
Sustainability
Trade
Tropical storms
Urban development
The types of tasks that are completed are:
Data analysis
Data extrapolation
Data presentation
Decision making
Empathy skills (understanding other people's points of view)
Field sketching
Fieldwork (costal management)
G.I.S. (Geographical Information Systems)
Hazard mapping
I.T. skills
Literacy

Note taking
Numeracy and statistical skills
Ordinance Survey map skills/using an atlas
Paired work
Photo analysis
Presentations
Reading
Research
Risk analysis
Sequencing
Watching videos
The course is assessed through:
Unit 1: Challenges in the physical world, a 1 hour 30 minute written paper worth 35% of the final grade
Unit 2: Challenges in human world, a 1 hour 30 minute written paper worth 35% of the final grade
Unit 3: Geographical application, a 1 hour 30 minute written paper worth 30% of the final grade
Students who study Geography can go on to gain employment in areas such as disaster management (EA), volcanologist (studies volcanoes), seismologist, accountancy, business analyst, town planning, conservation work, leisure and tourism, engineering, surveying and management, energy, sustainability and geographic information systems specialist.
Geography is a good general qualification for entrance into large firms at all levels as it provides such a wide range of skills e.g. interpreting data, presenting data, awareness of current global issues etc.
Geography Key Stage 5
Students who choose to study Geography at Key Stage 5 follow the Edexcel Geography A level course.
Geography is a dynamic, current and relevant subject. The course at Marlborough brings in all of these elements to ensure that students are taught relevant, current and topical concepts in order to develop and provide them with the knowledge and skills to achieve well in the specification.
Course Content:
This course will enable students to be inspired by their geographical understanding, to engage critically with real world issues and places, and to apply their geographical knowledge, theory and skills to the world around them. Students will grow as independent thinkers and as informed and engaged citizens, who understand the role and importance of geography as one of the key disciplines relevant to understanding the world's changing peoples, places and environments. Topics include:
Globalisation
Climate change
Carbon
Coasts
Energy security
Water conflicts
Biodiversity
Super powers
Development and health
Tectonic hazards
Regeneration
Human rights
Assessment:
Paper 1 – comprising of short open, open response and resourse-linked questions based on study areas 1 and 3 from the course worth 30% of the final grade
Paper 2 - comprising of short open, open response and resourse-linked questions based on study areas 2 and 4 from the course worth 30% of the final grade
Paper 3 - All questions in this examination draw synoptically on knowledge and understanding from compulsory content drawn from different parts of the course. A resource booklet will contain information about the geographical issue on which the questions are based. This examination will be worth 20% of the final grade.
Independent Investigation
Students will produce a written report of between 3000 – 4000 words based on a question or issue for investigation. The topic may relate to any aspect of geography contained within the course but must incorporate fieldwork data (collected individually or as part of a
group) and their own research and/or secondary data. The investigation will be assessed internally and be worth 20% of the final grade.
Geography is relevant to many career pathways such as Urban Planning, Stock-broking, Sustainable futures, Conservation work, Volcanologist, IGO/NGO consultant, Leisure & Tourism, Seismologist, Politics, Statistician, Retail Management, Surveying, Accountancy, Demographer, Marketing, Explorer, GIS Specialist, Engineering, Meteorology, Architecture, Hazard Management, Development worker/aid worker, Energy.