Drama - Key Stage 4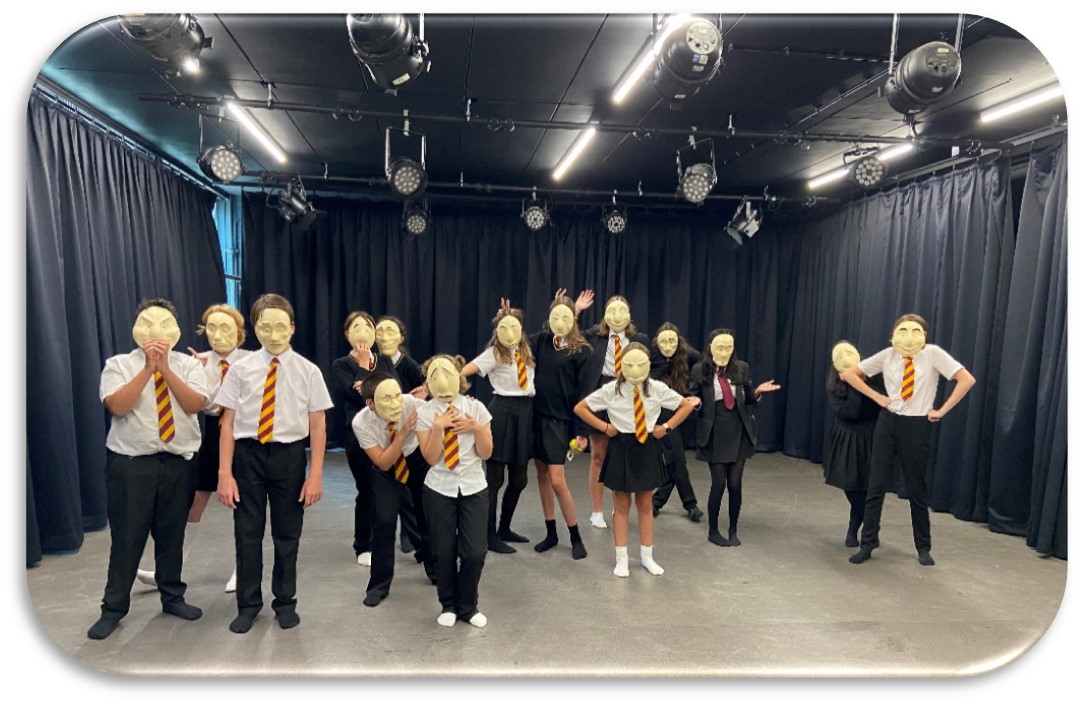 Students who choose to study Drama at Key Stage 4 will follow the AQA GCSE Drama course.
Drama is made up of elements of practical work alongside evaluation and analytical written work reflecting on the practical process.
The areas covered in the course include:
A selection of set texts with a focus on learning how to analyse plays as well as exploring them practically
The development of a performance work both from a script and devised piece, this may be as a group, in pairs or as a solo performer
The option to select a technical aspect for some of the course assessment; this can include sound, costume or lighting
Looking at different theatre practitioners and their different styles and genres
Visits to the theatre to develop critical understanding and produce an evaluation of the experience
The course is assessed through:
Controlled Assessment - this takes the form of a devised performance (worth 10% of the final grade) plus a working notebook charting the process and inspirations of the students' devised performance (worth 20% of the final grade).
Written Examination - a 1 hour 45 minute examination worth 40% of the final grade. The examination will cover directorial interpretations of set texts and evaluations of live theatre experiences.
A practical examination - the performance of two extracts from a play – students may contribute as a performer or designer. This is worth 30% of the final grade.
Apart from careers in the arts and teaching, Drama develops public speaking, presentation skills, critical thinking, teamwork, cultural awareness and personal reflection; these transferrable skills are all important and can be invaluable in the workplace. Students who study Drama can go on to gain employment in careers including Law, English, Journalism, Broadcasting and Education. The course also provides a pathway into A level Drama and Theatre Studies.
Curriculum Implementation
Click here to view the curriculum implementation overview for Drama at Key Stage 4.
Curriculum Timelines
Click here to view the curriculum timeline for Drama at Key Stage 4.
Curriculum Learning Journey
Click here to view the learning journey for Drama.
Click here to return to the Drama page.