Design and Technology - Key Stage 4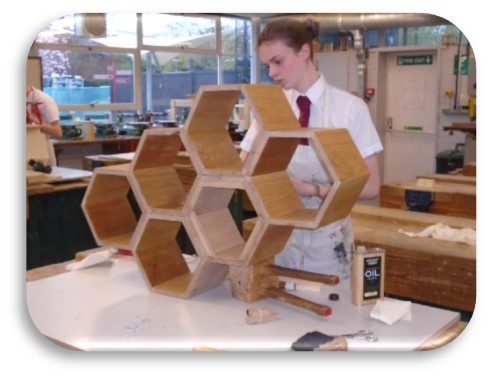 Students who choose to study Design and Technology at Key Stage 4 will follow the AQA GCSE Design and Technology course.
The areas covered in the course include:
The design process
The role of the designer
Shaping and joining a range of materials
Design and make exercises
Product analysis
Computer aided design and manufacture
The types of tasks that are completed are:
Mini design and make projects
Designing and making projects from a range of materials (wood, metal, plastic)
Gaining knowledge of materials and how they can be shaped and joined
Modelling techniques
Using computers to design and manufacture products
The course is assessed through:
Controlled Assessment - a project of approximately 50 hours duration consisting of a design and make task with an accompanying design folder worth 50% of the final grade.
Examination - there will be a 2-hour written examination worth 50% of the final grade.
Students who study Design and Technology can go on to gain employment in occupations where designing and making are important such as Engineering, Architecture, Civil Engineering, Joinery, Craft careers, product design, graphic design and furniture design. The course also provides a pathway into manufacturing apprenticeships and A level Product Design.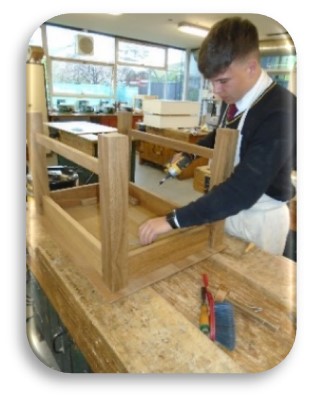 Click here to return to the Design and Technology page.