Treading Water for Mental Health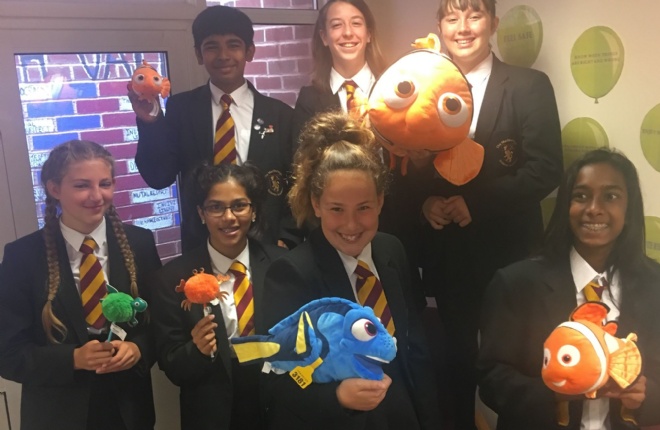 Treading Water for Mental Health: 27 students worked outstandingly together to raise awareness of Mental Health
On Wednesday 17th July 2019, The Marlborough Science Academy held a house competition where the students would raise awareness for mental health through sport.
Here at Marlborough we believe that mental health is extremely important and should be spoken about more. Mental health is part of every individual's life, and as a school, we believe in keeping everyone's mental health positive.
To promote mental health we used 'Treading Water' to symbolise how in life sometimes you can feel like you are just treading water and floating through the days.
There were about six members in each house. The idea was to see which house could tread in water the longest. When the first person eventually got tired, the next person would get into the pool and swap. This was continuous until the whole team had a go.
The results were that Neptune came in 3rd place, Saturn and Mars were joint 2nd place and therefore the winner overall was Mercury. The student who stood out to us the most was Scarlett in Year 7. She trod water so effortlessly and really bagged a win for the team, staying in the pool for almost 30 minutes.
Well done to all students who competed!
Tai Stojanovic 10PA
Thank you to the all the students who took part, some of whom are pictured above:
Tom Dimbylow-8LM
Elsa Leech- 8LM
Owen Dorrington – 7AT
Gracie Gibbins- 8RY
Rosie Hatherley- 10KS
Serena Chikhlia-10RT
Miles Punter-8LM
Josh De Goede- 7TR
Josh Twining- 10LT
Anna Visegradi- 9DD
Nathan Thoree- 9DD
Lui Page – 7AT
Thomas Stewart- 10RT
Olivia Stevenson -10 KS
Rhianna Berryman -10RT
Rhianna Patel- 9JI
Amelie Hallam-10LT
Ryan Voisey- 9LO
Rosie Vass-8RY
Scarlett Watson- 7AT
Gunther Huisamen-10RT
Evie Devereux-8BA
Harvey Mattewson- 9NS
Nian Strydom- 7TR
Tai Stojanovic- 10PA
Alex Noon-10 DG
Nikhil Patel 8RY