Science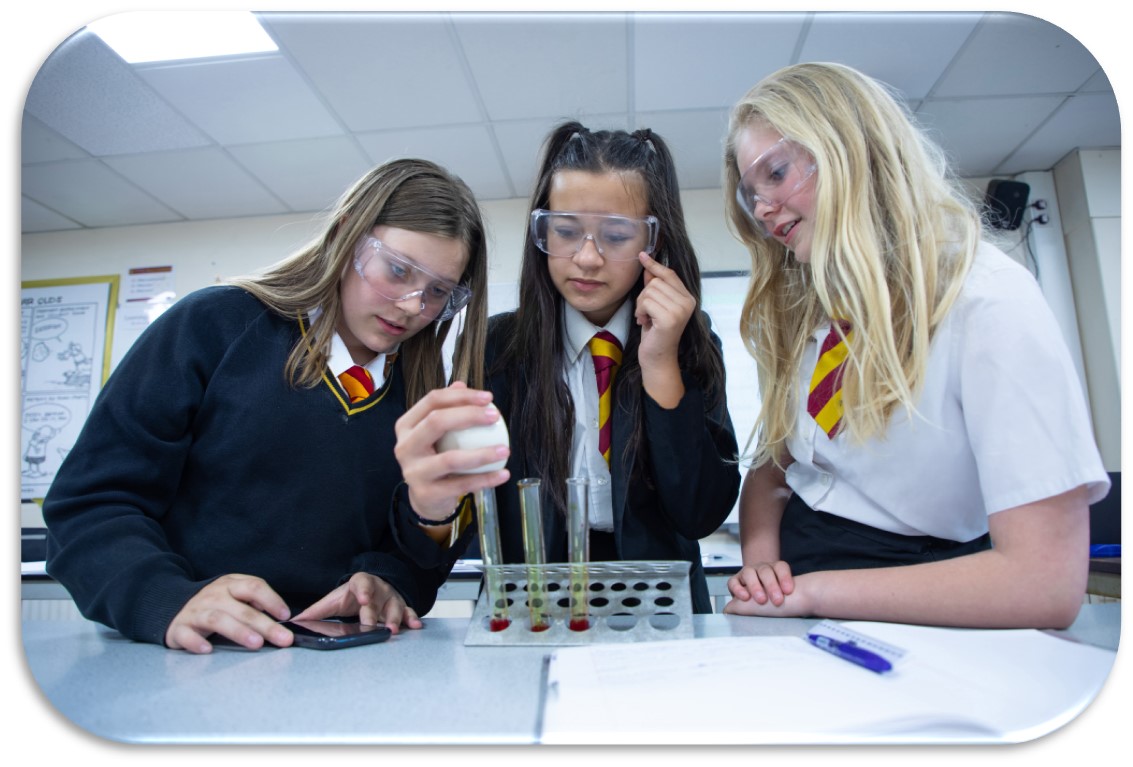 Our science curriculum will help students to develop the scientific knowledge, skills, and confidence they need to succeed in school, in the workplace, and in life. The progression through key stages 3 to 5 will allow children to gain insight into the skills scientists require, both from a practical viewpoint, as well as how to hypothesise and predict, test and observe, problem-solve and conclude.
We aim to ensure that all students:
develop scientific knowledge and conceptual understanding.
develop scientific skills through different types of science enquiries that help them to answer questions about the world around them.
are equipped with understanding of the uses and implications of science, today and for the future.
The curriculum caters for all of our students, providing rigour and depth for those students aspiring to scientific careers and interest, knowledge and scientific literacy for students whose ambitions lie in other curriculum areas. The curriculum builds on the learning and skill development from previous years to prepare students to be confident and able to succeed in their external qualifications. Students should also gain an appreciation that science has changed our lives and that it is vital to the world's future prosperity.
We believe that all students are capable of success in science, and we are committed to creating a supportive and inclusive learning environment where all students can thrive.
Through our teaching we aim to inspire curiosity and confidence in our students, through using a selection of:
Use of retrieval practice with a focus on pre-requisite knowledge needed for accessing each lesson.
Formative and summative assessments leading to student reflection and progression.
Modelling concepts and skills.
Developing numeracy and literacy skills throughout all topics.
All of our students have the opportunity to study a combined Science (2 GCSE) course in key stage 4 with selected students able to study the three separate GCSEs. The key stage 3 curriculum is designed to be taught in two years and forms a basis for the AQA GCSE at key stage 4. Students are encouraged to ask their own questions and are given opportunities to use their scientific skills. Planning involves teachers creating engaging lessons, often involving high-quality resources to aid understanding of conceptual knowledge. Teachers use precise questioning in class to test conceptual knowledge and assess children regularly to identify those children with gaps in learning. This will help encourage all students to achieve their potential.
In addition to the curriculum, the science department will provide a range of opportunities to enhance student's cultural capital in science. These will include science and STEM clubs across key stage 3 and 4 which will further help to develop independence and the confidence to take science into life beyond school.
Detailed information on the different key stages can be found by using the links below:
Click here to return to the Faculties page.