6. Healthcare/Pharmaceuticals
GSK

Please click on the button below in order to visit the page:
---
Herts and West Essex Health and Social Care Academy

At the start of December the Herts and West Essex Health and Social Care Academy hosted our very 1st virtual bite-size future heroes event. The event was to display the wide range of different career options available within the health and social care sectors, aiming to provide young people and their tutors the visual bridge of between what they enjoy doing and what they could potentially do as a career with a rare chance to discover careers in the health and social care sectors.
The week-long series of webinars included inspirational talks, demonstrations and activities aimed at helping young people. We were also joined professionals working within the broad spectrum of careers so students were able to hear first-hand from the people doing the jobs, what it takes to become a Health and Social Care Hero. As well as interactive displays on the careers available, students will be able to find out the different education requirements and options to successfully land a career in their areas of interest, with talks from the University of Hertfordshire and local apprenticeship leads.
The event timetable / careers covered: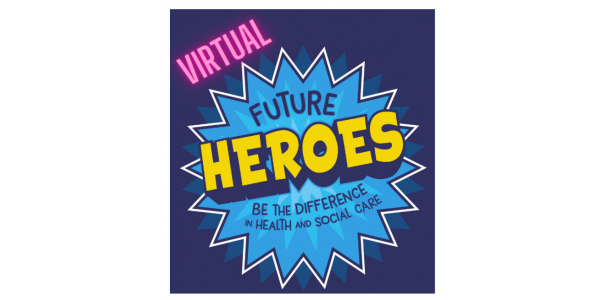 The event presentations and videos are available to all students and can be found on the academy Extra Heroes webpage.
---
Please click on the button below in order to go to the previous page: