Sixth Form
Click here to view our prospectus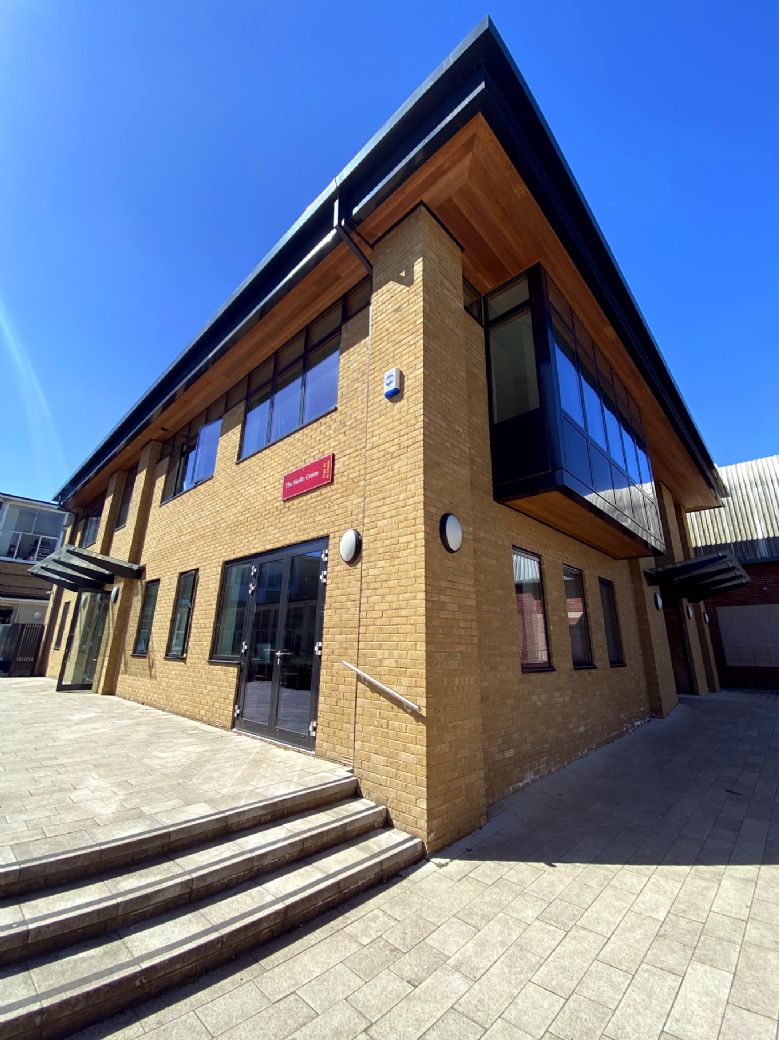 We are extremely proud of our Post 16 provision for a wide variety of reasons and especially proud of our students who are fully involved in the school and local community. We are particularly proud that students who leave our sixth form go on to follow their dreams and ambitions whether that be medicine at university, apprenticeships in quantity surveying or entering the world of work.
Whilst appreciating that A level study has changed and demands real focus and determination our Post 16 provision is fully inclusive, it is our duty to determine for all our cohorts pathways that will inevitably lead to success hence our commitment to the apprenticeship scheme at level 2 and 3 as well as a wide choice of A levels. Operating within our consortium The Learning Partners (Loreto College, STAGS, Samuel Ryder Academy and Townsend) we are able to offer 32 A levels and guarantee teaching of an extremely high quality.
Ofsted, in its last visit state "Attendance among sixth-form students is high, particularly in Year 12, because you are embedding a culture of good attendance and of high aspiration." The go on to say "Sixth-form students speak very positively about the support that they are given, explaining that their work is interesting and challenging. They say that they are keen to reach their target grades, and know how to do so. This was evident during inspectors' observations of their learning. Students appreciate the guidance about applying to university, entering the workplace or securing high-level apprenticeships; they say it is useful and motivates them."
All our Post 16 students are immersed fully in the school life lower down the school, they support in lessons, help with reading, support Yr 7 transition, act as prefects and support staff with productions, external visits and high profile school events. Within our volunteering programme captains of industry, company directors, entrepreneurs are regularly in school to encourage, motivate and inspire achievement at the highest levels there is also an ongoing commitment to equipping our students with the skills needed to support independent living including financial advice, health and well-being or living on a budget. To see a list of our 2020 student university destinations please click here.
To see our Sixth Form in action please contact Mrs Battams on 01727 731371 to arrange a virtual tour.
We will be taking applications from the 23rd November. Course information can be found below.
Click here to view some comments from our Sixth Formers.
Click here to view the Tuition statement.
---
Post 16 - Enrichment Programme
Autumn Term
Introduction to 6th form, understanding Post-16 learning, apply yourself, well-being and safety, preparation for volunteering roles.
Date
YEAR 12
9am - 10am
YEAR 13
10am - 11am

5th Sept

Introduction to Volunteering
Chris Paice and Sue Baker
UCAS Accounts and Personal Statements MRD

12th Sept

Safeguarding and Enhanced Reading
9-9:30 Wendy Aylward
9.30-10 Sue Robinson

UCAS Accounts and Personal Statements

19th Sept

UCFB Ellie Lewis
Introduction to UCFB and local universities - courses you do, transition from 6th form to uni
UCFB Ellie Lewis
Introduction to UCFB and local universities - courses you do, transition from 6th form to uni

26th Sept

Niall Seenan Project Trust
Volunteering Opportunities
The Hebridean Centre | Isle of Coll | Argyll PA78 6TE
UCAS Accounts and Personal Statements
Interview techniques/branding yourself work shop Ellie Lewis
3rd Oct

Unifrog Launch MRD

Unifrog Launch MRD

10th Oct

Stephen Pam - Magistrate

Stephen Pam - Magistrate

17th Oct

MRD
MRD

24th Oct

Sharon Tamale
Uni of Herts - Routes to Uni
Sharon Tamale
Uni of Herts - Routes to Uni

HALF TERM

7th Nov

Nick Harrison Waterman

Nick Harrison Waterman

14th Nov

Sian Harris University of Arts
London - Creative Workshop

Sian Harris University of Arts
London - Creative Workshop

21st Nov

Steve Roy Saturday Night Survival

Steve Roy Dealing with Aggression

28th Nov

Rachel Pegrum Social Work

UCAS Deadline

5th Dec

Jackie Vincent NHS

UCAS Deadline
Jackie Vincent NHS
12th Dec

PPEs

PPEs

19th Dec

Xmas Fair
Xmas Fair