Primary Schools
TMSA links with primary schools
We are incredibly proud of the relationships we have made with our local primary schools; relationships that help ease the transition of students as they journey from KS2 to KS3. Each year we aim to broaden our enrichment programme to ensure that as many primary students are able to work with our teachers and students.
TMSA Cup
The Maths Challenge
The Maths challenge is the first event in our TMSA League and takes place in the Autumn term. It features rounds that look at everything from shape and space, multiplication and division, geometry and area and real-life maths riddles.
The Core Subject Quiz
In the second half of the Autumn term primary school students join us to compete in our core subject quiz. Students face rounds on maths, Biology, Chemistry, Physics, Literature and English – including spelling and grammar.
Humanities Quiz
In the Spring term students compete in rounds from medieval history to philosophy and ethics. There is a mixture of Horrible History style rounds to food tasting through the ages.
Big Book Quiz
Do your students know your Willy Wonka from your William Shakespeare? Your Dumbledor from your Dickens? The Big Book Quiz has ten rounds of all things Literature. Everything from character to catastrophe, literature through the ages to genres is covered.
The Arts and Technology Quiz
If you have Gifted and Talented students in the arts or technology this is the quiz for you. Art, Graphics, Music, Drama and Theatre, Food Tech, Media, Resistant Materials, Photography, Engineering, and Textiles are all quizzed.
Let's Quiz about it finale.
The grand finale of the TMSA quiz is largely general knowledge and current affairs based. There are also questions about cultural capital, citizenship and values (as well as some celebrity questions thrown into the mix!). It is also the night when the overall winners are announced.
The TMSA League
The most notable event in our is The TMSA League. A series of subject-based quizzes that take place across the year that culminate in the overall TMSA League Cup. Students from many St Albans schools come together to compete in a friendly and competitive environment for the accolade of winning that heat but also for the pride of being victorious overall.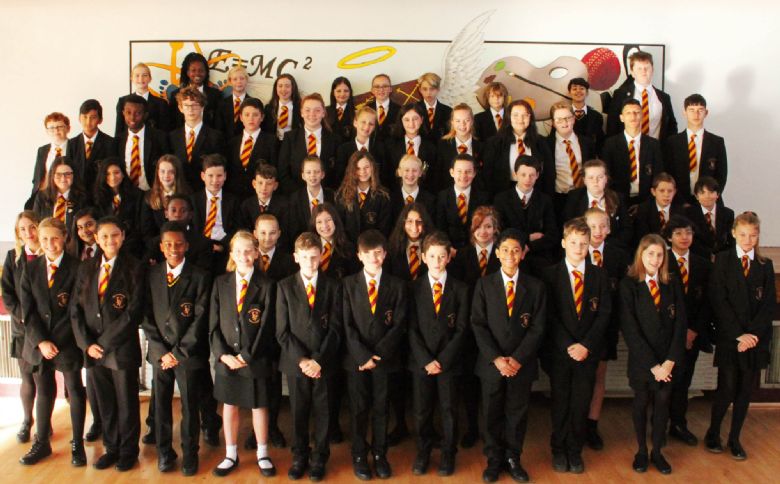 On site subject specialist masterclasses
We also invite schools from the area to come in to school to spend time in our specialist classrooms to work with our teachers and our student ambassadors on a host of varied activities. To date students have: extracted DNA from strawberries; used plaster to create moulded tiles; mixed chemicals to find magical results; used digital technology and the dark room to develop photographs and made 'bird box' libraries in our woodwork room. For a number of years primary schools have also been using our swimming pool with their coaches and taken advantage of our other excellent facilities.
As we move forward we are looking to offer masterclasses in geography, psychology and even World Challenge survival!
Outreach in local schools
Our teachers also go out to local schools to deliver lessons or lead activities. Students in Years 4-6 have studied Classics and Latin; been evacuees as they have been taken back to WW2; created multi-cultural dance pieces for end of year shows; watched productions based on what to expect when moving schools and settling in; debated ideas of politics and ethics and learned how to write analytical literature responses. Our sixth formers have also worked with schools to run Sports days, on extended art and literature projects and have even helped them create school newspapers.
Contacting the school
If you would like any additional information regarding the work we do with local primary schools, or you would like to discuss future opportunities please don't hesitate to contact Ms Redfern.
h.redfern@marlborough.herts.sch.uk