Student Comments
2017 Year 7 Students
'I have enjoyed Science and Design & Technology because they are much more interesting than in primary school.'
'I wanted to come to Marlborough because I wanted to join the lovely, hardworking and high achieving school.'
'So far I have enjoyed Maths, English and Chemistry. I have enjoyed them because of the positive words of the teachers and because Marlborough has made the lessons the best they could.'
'I have enjoyed English, Philosophy and Ethics, Drama, Music, Geography and Maths.'
'I wanted to come to Marlborough because I knew that it is filled with great opportunities.'
'Maths is my favourite subject and I have also enjoyed Drama and Geography because it is very fun and interesting.'
'My best class so far has been Science because we used Bunsen burners and we lit magnesium to make a big, bright, white light.'
'I really enjoy home learning club as it can really help getting work done.'
'I have really enjoyed Design & Technology the most because it has been awesome and you get to make lots of different things.'
'In the subjects you learn a lot more and you learn new subjects, it's a great school.'
'I have enjoyed swimming, IT and Science because they are really fun and I get to do lots of exciting things that I couldn't do in primary.'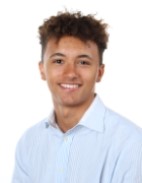 Chris - Has been a great time, a lot different from Year 11. Great comfortable atmosphere in lessons and Form where independent working is encouraged. It sets us up for the real world and university life.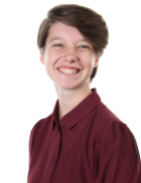 Amy – My time so far in 6th form has been great, I've made so many great memories with new friends and the teachers have been great. The lessons are really good and I enjoy the subjects I do. I've had an amazing time with my new form tutor Miss Curtis and I can't wait for the rest of my time at Marlborough.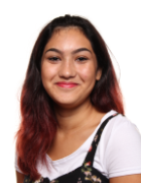 Yasmin – My favourite subject is Psychology as it's new and so interesting and Miss Curtis makes the lesson so fun and interactive. I enjoy the freedom that the school gives as it gives us more responsibilities.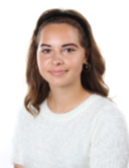 Lara – Through my time at Marlborough I have felt very comfortable and safe. I feel extremely supported and know that if I approached any of my subject teachers for extra support (which is crucial with exams now) they'd always be there for me
As a new student Marlborough 6th form has been very welcoming. The staff and students all work together to give each other a splendid time. I'm studying Psychology, Biology and Chemistry and the teachers I have push me to try my hardest.

Mika - There has definitely been a huge transition personally in Sixth Form. Choosing the three subjects that truly appealed to me the most English, Film and Media allowed me to feel confident in myself and the fields I wish to work in later in life.
Izabela – A warm and welcoming atmosphere. I could not imagine myself studying anywhere else. In Marlborough I feel my creativity is able to go beyond boundaries