Making PPE for local care homes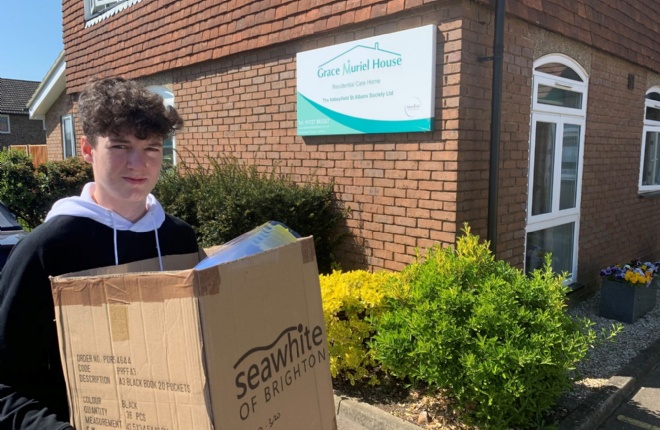 Year 12 student Joe McCarthy delivering visors to Grace Muriel House last month.
Our Design and Technology department has been put to good use during the lockdown making visors for local care homes, hospitals and an adult learning centre. Thank you to Mr Hogan, Mr McCarthy and Mr Parmar for all their hard work.
Joe delivering to Vesta Lodge where he works as a volunteer.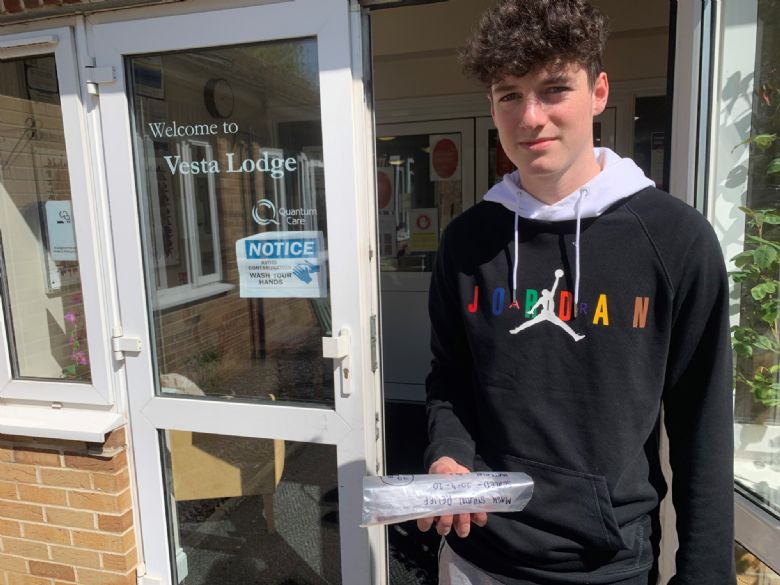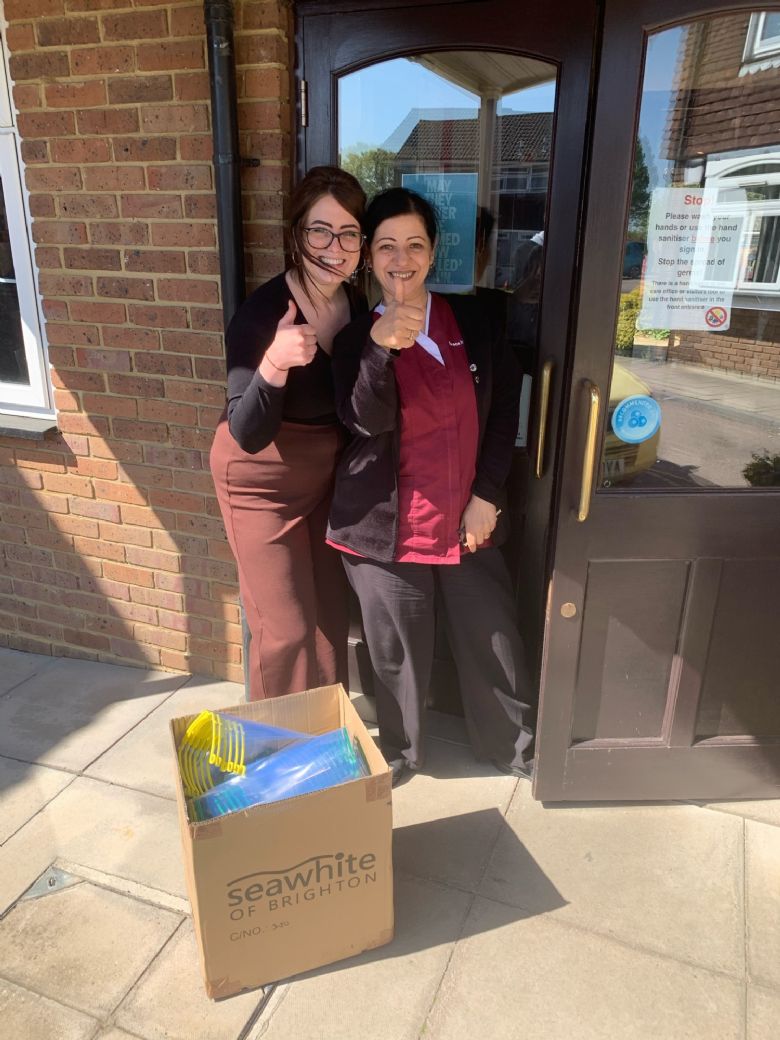 Mr Hogan making visors.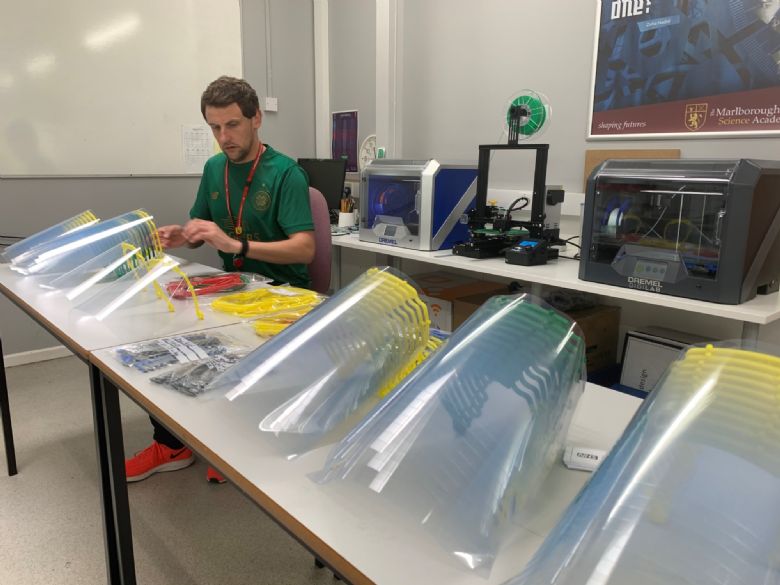 Staff at Grace Muriel House show their appreciation.