Online Payments
School Gateway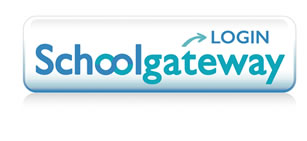 The school provides parents with the ability to pay for school items online. This means you can pay whenever it's convenient for you, without having to find the exact change, or having to send a cheque into school.
Simply activate your registration and then log in. For registration step by step instructions please click here.
See the payment requests for all your children on one screen, including those from other schools that use Schoolcomms.
Choose which payments to settle and use a debit or credit card.
Track your payment history and items still outstanding.
Safe and secure
For peace of mind, payments via Schoolcomms are authenticated with Verified by Visa and Mastercard SecureCode.
PCI-DSS Standards
Schoolcomms Payments uses a payment processor to process debit/credit card details. The payment processor is certified by Trustwave against the Payment Card Industry Data Security Standard v1.2 (PCIDSS) as a Level 1 Service Provider.
For added security, Schoolcomms doesn't store any card details (card number, expiry date, security number).
More information about PCIDSS - click here

Important Information Download
Please click here for important information for Parents/Carers regarding cashless catering, home/school communications and e-payments (PDF)