Meet our new Staff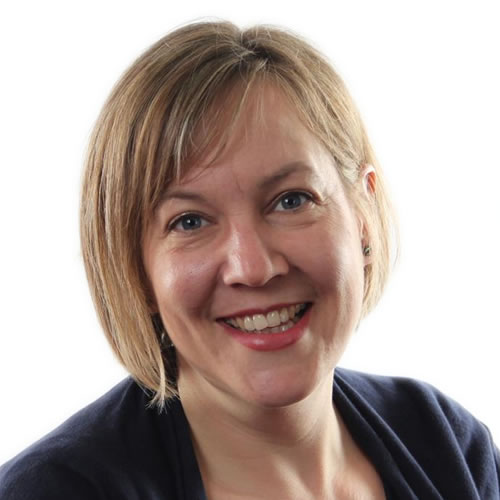 Meet our new staff for September 2018!
We would very much like to introduce you to our new staff who will be with us from September 2018. Rather than just showing you a picture of them with their names, I thought it would be nice for them to each give you a pen portrait statement.
Jo Bustin
(Lead Practitioner / NQT Training Manager)
Mrs F Westgarth - Learning Supervisor
My name is Mrs Westgarth and I will be joining the Marlborough Science Academy as a Learning Supervisor.
I originally qualified and worked for many years as an architect, though have also enjoyed working in education; teaching younger children and, most recently, invigilating public exams. I have two teenagers and have supported their learning over the last four years. Although my main interest is in design and technology, I enjoy helping with a wide range of secondary school subjects.
Outside of work, I enjoy visiting historic places of interest, as well as going to the cinema and concerts.
I am very much looking forward to meeting and getting to know the students and staff at Marlborough.
Mr J Taylor - Teacher of History
My name is Mr Taylor
I am joining the school as a teacher of History and I am originally from Perth in Scotland. I received my undergraduate degree in Ancient History from the University of St Andrews and went on to study at Durham University where I taught Greek and Roman History as a teaching assistant. I also studied Greek language, archaeology and epigraphy at University College Cork and at the British School at Athens.
Though I am passionate about the ancient world, I also have a keen interest in history generally and am especially fascinated by the Reformation, the English Civil War, the Jacobite rebellions and the 18th Century. I am very much looking forward to working with students and staff and becoming a member of the school community.
Mr j Ivory - Teacher of PE

Hello, my name is Mr Ivory and I am looking forward to starting my NQT year at Marlborough as a PE teacher. I am just finishing off my training year, which has gone exceptionally well and I cannot wait to start.
I am a relatively late starter to the teaching profession. I was an electronics engineer for 15 years having recently decided to make the switch to teaching.
I am a very active and sporty person and in my spare time I like to play badminton, cricket and football. I have a young family and together we spend a lot of time on bike rides, swimming and walking the dogs. Traveling is a great passion of mine and as a family we love to visit new places.
I am very much looking forward to starting my teaching career at Marlborough in September and joining a lovely school community.
MRS J Whitmore - People Manager
Hello!
I am very much looking forward to joining the Marlborough Science Academy in the new school year. In my role I will be helping to ensure that staff across the school have the best possible support throughout all aspects of their role so that they can focus on delivering excellent learning outcomes. I have previous experience working in similar roles in the healthcare sector. I enjoyed my role in a hospital, as although indirectly, the work I did had an impact on patients. One of the reasons I am looking forward to working in a school is the indirect impact I can have on students through the support I give to staff.
Outside of work I am a busy Mum of two little girls, who keep me on my toes. I am on the local playgroup committee and a trustee for a charity, which organises residential holidays for young people. I also enjoy running, reading and catching up with friends.
Miss K Shaw - Teacher of PE
Hello!
I am Miss Shaw and I will be joining the PE department here at Malborough in September 2018! I am originally from South East London but moved up to Bedford for my university years. Since graduating back in 2014, I have worked in two Hatfield schools. Although I am a new member of staff, it is not my first time teaching here at Malborough. I trained here back in 2012 for 6 weeks and when the job advert came out for the PE role, I knew I had to come back.
I am a very active individual, and outside of teaching I take part in many different activities. I love to play football and go swimming, I also regularly attend a trampolining fitness class and enjoy horse riding on the weekends…. I also love a good shopping spree.
I am excited to get to know both staff and students alike and become a part of the growing Marlborough family. See you all in September!
MR K TAkyi-Amuah - Teacher of Science
Hello!
I am Kojo Assuah Takyi- Amuah but I would like to be known as Mr Kojo. I will be joining the Science Faculty at Marlborough Science Academy in September 2018 as a science teacher.
I have taught science in Zambia and Ghana in Africa for many years and I have been teaching science in the UK since 2001.
I have always enjoyed my job as a teacher because I believe in the transformative power of education to change students' lives. I will continue to strive to make sure that students at Marlborough Science Academy have the best possible opportunities and leave us with qualifications and qualities that will lead to happy and successful lives.
I enjoy reading science magazines and journals in my spare time and I keep active by walking and gardening.
I am looking forward to meeting the students and staff at Marlborough Science Academy and to become a part of the Marlborough family.
Miss L Leggatt - Teacher of Art/Media

Hello!
I'm Miss Leggatt and I am very excited to be starting my teaching career at The Marlborough Science Academy.
I have just completed my PGCE qualification at The University of Hertfordshire, and before that I also studied Fine Art at the University. I love all areas of Art, even Sculpture, which at school I used to really dislike! My favourite artist is Chris Levine, his photograph of the Queen, technically amazed me. My hobbies include; traveling my much loved destination was Egypt, where I encountered Lion Fish, reading with my favourite books being Harry Potter, as well as learning new things.
I love an adventure and I am delighted to start my teaching career in a fantastic school. I look forward to teaching in and learning from the school community.
Mrs Z Khan - Teacher of Science
Hello I'm Mrs Khan,
I am looking forward to joining the science department in Marlborough Academy. I successfully completed my PGCE in Twickenham and completed further training in Derbyshire and am new to the area.
I am extremely enthusiastic and passionate about teaching science and wish to inspire students through my teaching. Throughout my life I have always enjoyed teaching Biology and wish to help pupils progress in their academic achievements.
MR A Parker - Teacher of maths
Hello!
My name is Mr. Parker, and I am beyond excited to join the staff as the new maths teacher here at Marlborough Science Academy. I am from the Midwest of the United States in the state of Wisconsin. After graduating from Winona State University in the nearby state of Minnesota, I have been teaching maths the last four years in Wisconsin.
You might not believe it just by looking at me, but I have been a coach for multiple sports over the last four years. I have experience with coaching boys and girls basketball as well as a being a head coach for American-style football (sorry if that's the wrong kind of football). I, also, was a long distance track runner and still will try to run as much as I can. Besides athletics, my other interests include history (history and maths were always tied for my favourite subject when I was a student), food (I like to say cooking but eating it is just as fun obviously), and traveling (I love experiencing other cultures instead of just being the average tourist). I wish I could add singing to my interests because I do like to sing, but I am not sure if my past students would agree that I should be allowed to.
Once again, I am very much looking forward to joining the community as well as all the staff and students at Marlborough Science Academy so we can all learn, grow, and improve together!
Miss A Tozeva - Teacher of ICT

Hello!
My name is Miss Tozeva ("e" pronounced as in "gem"). I will be starting from September 2018 in the Computer Science department, which I'm looking forward to.
I have worked as a graphic designer (some of my works can be seen in London Underground, Asian Woman magazine, Spitalfields Market, etc). I love learning new skills and challenging myself. Hence why I decided to become a teacher. I believe Computer Science is THE subject of the future; it requires curiosity and it is innovative with no limits! This is why I was drawn to it.
I have taught in secondary and Special Educational Needs schools in North London, which has given me a broad experience in education.
I'm an artsy person. I also like dancing salsa and horse riding (not at the same time!). I love travelling and discovering new places too.
I look forward to seeing you in September. For now, I will leave you with these two words: 01101100 01101111 01110110 01100101 00100000 01101100 01100101 01100001 01110010 01101110 01101001 01101110 01100111
Mrs C Lee-Ireland - Assistant Teacher
My name is Mrs Lee-Ireland and I am very much looking forward to joining the Marlborough Science Academy family in the role of Assistant Teacher. I have been in education for a number of years and look forward to sharing that passion for a few more.
I love anything Greek, especially the food. I love to read and listen to a variety of types of music. I am a grandmother to four amazing girls, who I love spending any and all of my spare time with.
I am looking forward to working in an amazing school and being part of a first class Academy.
Ms E Frost - Teacher of Science

Hello!
My name is Ms. Frost, and I am from Edmonton, Alberta, Canada. I am a graduate from the University of Alberta having successfully completed my Bachelor of Science in 2016 with a Biology major and an English minor, and more recently completed my Bachelor of Education in the spring of 2018. I am excited at the new adventure of leaving home and travelling to England to begin my teaching career. Learning is an ongoing process, and I believe in being a life-long learner. I hope to gain as much knowledge from my students as what I can share with them over the next year.
Outside of teaching, I love to be involved within the community. I have coached various sports including volleyball and basketball, I play women's soccer and basketball, and for the last eleven years I have been an Alberta soccer referee. My passions go beyond the sciences and sports; I used to play the bass clarinet and tenor saxophone, and I still enjoy playing the piano every so often.
I am excited about joining the students and staffing team at Marlborough Science Academy!
Mrs E Metson - Teacher of English

Hi
My name is Mrs Metson and I will be joining The Marlborough Science Academy in September as an English Teacher.
I have, in the last year, taught English in another Hertfordshire school and I am looking forward to bringing my classroom skills to support learning to a new school community. As well as my love of English, I am qualified in Art History, Classics, 3 D Design and as a Higher Level Teaching Assistant.
I live locally and in my spare time, I love to go to the theatre, read and visit art galleries.
I am really excited about this opportunity to work with new colleagues at this great school.