Students continue to raise money for Guide Dogs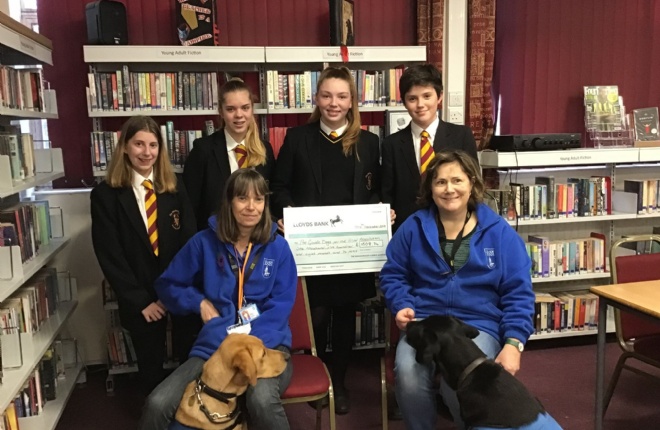 School parliament members handed over a cheque for more than £1500 on Wednesday.
We were delighted to present a cheque for £1508.74 to the Guide Dogs for the Blind Association on Wednesday 6th November. The money was raised through various events held over the last academic year including a lunch time pampering session, guess the name of the cuddly puppy competition and cake sales organised by members of the Student Parliament. We also hosted the local Guide Dog fundraising team for two lunchtime sales where students were able to buy Guide Dog merchandise as well as experience some of the difficulties blind and partially sighted people encounter.
These events are always hugely popular with the students and this is the third time our school has raised enough money to be able to name a puppy.