Question Time Event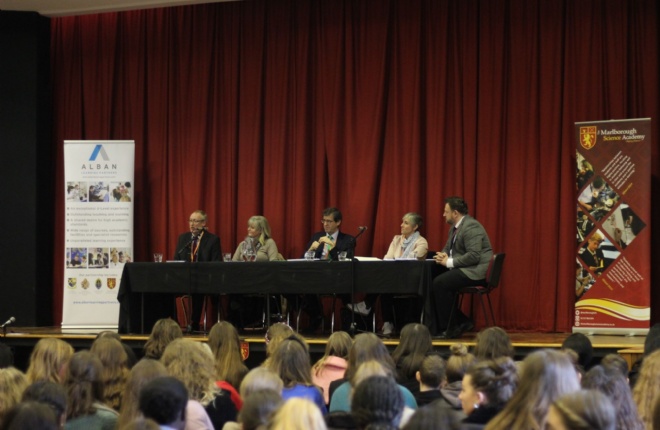 The Alban Learning Partners hosted a pre-election 'Question Time' style debate on Thursday 28th November.
With just under two weeks to go before the General Election "The Alban Learning Partners" were pleased to host a Question Time style debate between the Parliamentary Candidates for St Albans. Marlborough Science Academy hall was buzzing with questions from students across the Sixth Form consortium. The Conservative Party and the Liberal Democrats were ably represented by their Candidates Anne Main and Daisy Cooper. The Green Party and Labour sent proxies, Jack Easton and Ian Grant to represent candidates Simon Grover and Rebecca Lury respectively.
The event was a huge success allowing students to hear from candidates on topics as diverse as Mental Health in Schools, Brexit and the toxic nature of modern Politics. Some of the candidates stayed afterwards to discuss their views with students.