Student Leadership Team
Jenna Hutton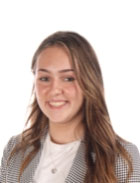 Hello, I'm Jenna and I'm currently studying English Literature, Politics and Art here at Marlborough. With the guidance and support from my teachers and the career advisors available here, I have recently sent off my UCAS application to read Law at University. During my time at Marlborough, I have enjoyed numerous extracurricular activities, engaging lessons, and thrived in the friendly and accommodating environment of the Marlborough community. The sense of community is one of the reasons why I enjoy working collaboratively with my peers within the Student Leadership Team. We discuss, promote and work as a collective body to help provide change and encourage the younger members of our school to be the very best they can be. As a team, we are hoping to be part our school's journey to becoming greener and more sustainable. We are also involved in ways to ensure that students understand what ways they can remain safe, have positive mental health, and know the opportunities available to them in our school. Similarly, we hope to promote, encourage and embody our school values: courage, kindness, compassion, endeavour, and dignity.
James Brewer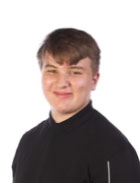 Hello, my name is James and I'm currently studying Computer Science, Business and Product Design at A-Level and I have just applied to read Computer Science at university. During my time at Marlborough, I have been able to get involved in many different extra-curricular activities, the annual school shows being one of my highlights. Due to the pandemic, many extra-curricular activities had to be put on hold; however, as this academic year continues, I am thrilled that many of the extra-curricular activities are returning, including our school production of 'Matilda'. There are many topics that are important to me, I am particularly interested in ways that our school can be greener, with a focus on environmental sustainability. Additionally, as a Student Leader, I am keen to work with students and share their views, helping - where possible - to help ensure that topics taught continue to be inspiring, relevant, and engaging.
Billie Richards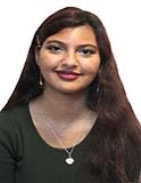 Hello, I'm Sybil-Marie (but everyone calls me Billie) and for those who don't know, I'm an aspiring architect. I joined Marlborough in Year 12 and what I love about our school are the amazing recourses and opportunities Marlborough provides. Without them, I don't believe I could be achieving the great things that I am doing today. To date, I have worked on issues to do with race and diversity, projects around the Queen's Jubilee and curriculum, as well as helping to share ideas on safeguarding. Moving forward, you'll see more of me as I will be helping to lead some assemblies, as well as continuing to work on all of the other things I have been doing. I'll be forever grateful for the encouragement from teachers and the kind peers this school produces!
Tai Stajonovic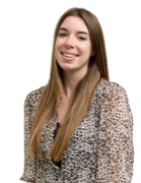 I'm Tai. I am currently studying Psychology, Sociology and Biology; I am looking to read Psychology with Criminology at university next year. I'd love to fulfill my aspiration of being a criminal psychologist, working within the Criminal Justice System. One of my biggest commitments to The Marlborough Science Academy (and the wider community) is helping to promote the support available for mental health. I'm really enjoying being part of the Student Leadership Team; it has allowed me to work with students in the younger years, comparing our experiences of community, religious festivals and teaching and learning, enrichment activities, and the opportunities our school offers to students in the future. As a Student Leadership Team, we aim to help ensure that our legacy is one of endeavour, kindness and compassion.