LRC (Library)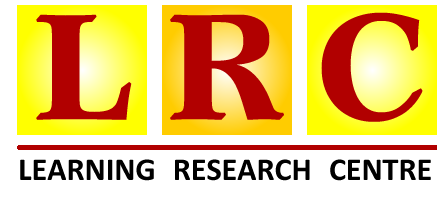 The LRC is a wonderful space at the centre of the school both physically and as an essential part of our students' independent learning.
OUR RESOURCES
It has seating for 90 students, 20 computers and the Careers Library. The Reprographics Department is also here so students may photocopy, print (in colour and black and white), as well as having work laminated and bound.
OPENING HOURS
The LRC is open, with professional staff to advise, from 8.30 in the morning until the end of Homework Club at 4.15pm. Students may access 16,000 resources: 10,000 non-fiction books, 6,000 fiction books, encyclopaedias, project files, CD/DVDs and the Internet. Independent searching of the subject index or the computer catalogue, as taught in lessons, is encouraged but help is always at hand.
USING THE LRC
Students may visit the LRC every break and lunch time and many classes are booked in with their teachers to research for their work or find fiction books to read. The area is an important work area for our older students in Years 12 and 13 at all times of the day.
HOME LEARNING CLUB
After school, students who wish to stay on to complete work find resources and do home learning attend the LRC in large numbers until 4.15 The Librarian, a member of the teaching support staff and a team of Year 12 students are all present.
EVENTS
To encourage all students the LRC works with teaching departments to buy suitable materials at all levels for students. The Literacy Coordinator and the Librarian arrange reading groups, competitions, book week and Author visits.
---

Roger Hargreaves
Roger Hargreaves was born on 9th May 1935 in Cleckheaton, Yorkshire.
The idea for his books began when Adam, his son, asked him, "What does a tickle look like?" The question led to the creation of the long armed, orange, character who was the first Mr Man.
Mr Tickle made it into bookshops in 1971, along with Mr Greedy, Mr Happy, My Nosey, Mr Sneeze and Mr Bump. The books cost 20p each and sold a million copies within three years.