Meet our new Staff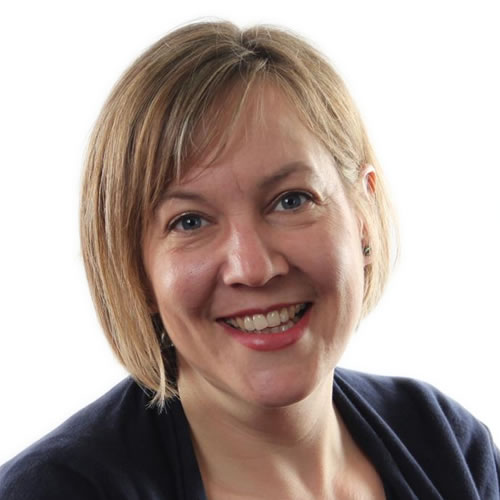 Meet our new staff for September 2017!
We would very much like to introduce you to our new staff who will be with us from September 2017. Rather than just showing you a picture of them with their names, I thought it would be nice for them to each give you a pen portrait statement.
Jo Bustin
(Lead Practitioner / NQT Training Manager)
Mrs L Freeman - Assistant Teacher SEND
My name is Mrs Freeman and I have recently joined the school as an Assistant Teacher in the SEND department.
I particularly enjoy Design and Technology, and hope to perhaps teach this in the future. I also enjoy cooking and baking. I have worked in many different industries which has taught me a lot, but working with young people is something I am most passionate about.
In my spare time I enjoy being an Adult Instructor with the Army Cadet Force and going away at weekends to teach them.
I am thoroughly enjoying working at Marlborough. The wide range of lessons and subjects are always engaging and fun for both students and myself. I am enjoying the learning that I am now doing all over again.
Mr b armstrong - teacher of science
My name is Mr Armstrong and I am a science teacher here at Marlborough. I consider myself to be a very active and sporting individual. I currently play semi-professional football outside of school and like to engage in lots of different activities. I am also an ex pupil of Marlborough and I have seen how the school has transformed over many years into a fantastic place to learn and teach in.
For a long time I have known that teaching was the job for me. Over the past 4 years I have gained a huge amount of experience as an assistant teacher and a cover supervisor. This experience was extremely beneficial to me as it eased me into gaining responsibility for students and adapting to life in the school. I am now starting as a newly qualified teacher from September 2017 which I am hoping will be the start of a long, successful career.
Miss e michael - Teacher of science
Hello, I am looking forward to working as a science teacher at Marlborough Science College. I am also able to teach maths and enjoy learning about things from all subjects. I am from Australia and gained my teacher qualification from the University of the Sunshine Coast and did my Bachelor of Science at the University of New South Wales. I have previously lived in the UK on the Youth Mobility visa.
My hobbies include playing music, reading, travelling, and staying active by swimming and jogging. My favourite music to play is Irish traditional music on my violin. I also love history and exploring all the historical sites that the UK has to offer, such as Skara Brae in Orkney.
I am excited to get to know the staff and students at Marlborough and to become a part of the community.
Ms f duncan - teacher of english
Hello! I'm Ms Duncan and I'm very much looking forward to joining the English team and all the fabulous staff and students who make up the Marlborough community. Although I'm a new member of staff, I'm not new to Marlborough: believe it or not, I was a student here back in the 1980s and many of the friends I met at school are amongst my closest friends today.
When I don't have my nose buried in a book, I love nothing better than getting outside and walking around the beautiful English countryside or perusing the treasures to be found in stationery shops. One of the first questions I'll be asking you is to decide which of these statements is false: I have performed live at the Albert Hall and Wembley or, I am a championship winning rally driver or, I own a holiday home in Florida. Get your thinking caps on and see you in September!
Miss k branagan - teacher of english
Hello!
I'm Miss Branagan and I'll be joining the English faculty as a graduate tutor. I recently graduated from the University of Reading, I've always loved reading and studying English Literature helped to increase this passion further; I would love to pass this passion onto the students I work with!
Another love of mine is going to the cinema and theatre, my favourite production is 'Matilda!'. I am looking forward to joining the English faculty, getting to know both staff and students and being a part of the vibrant Marlborough community.
Miss l o'krafka - teacher of science
Hello!
I am Miss O'Krafka. I am from Cambridge, Ontario, Canada. I graduated from Queen's University with a Bachelors of Education and I have a Bachelor's of Science from the University of Ottawa in Biology and History.
Outside of teaching, my interests include dancing, baking, trying out new recipes, and multiple sports. I have trained in jazz, tap and ballet and have competed in many dance competitions. I also play the piano and am attempting to re-learn the guitar.
I am looking forward to beginning my teaching career at Marlborough, and hope to use my school holidays to travel around the UK and Europe.
Miss n rogers - teacher of geography
Hello, I'm Miss Rogers.
I am very excited to officially be starting my teaching career at The Marlborough Science Academy.
I have recently completed my Initial Teacher Training with the Alban Federation and I was very fortunate to have The Marlborough Science Academy as my home school.
At university I studied Geography and loved every minute of it. I love learning, seeing new places and understanding different cultures; Geography is the perfect subject for these. I try to travel as much as possible and I hope to be visiting some amazing places in the future.
I am looking forward to continue to share my enthusiasm and work with staff and students at The Marlborough Science Academy!
Miss r hayes - teacher of science
My name is Miss Hayes and I have just qualified as a secondary school teacher from Dublin City University (DCU). I come from a small town in the south east coast of Ireland and I am looking forward to starting my first year as a teacher in Marlborough Science Academy. I love all areas of science but my specialism would be in Biology.
Outside of teaching I am a sports fanatic! My favourites being Irish Gaelic football and hurling and rugby. I love nothing more than spending my evenings playing sport and going to matches. I also love travelling and I am slowly making my way through the long list of places that I would like to visit.
I am really looking forward to becoming part of the staff in Marlborough and getting to know all the staff and students.