Open Mic Night - 15th February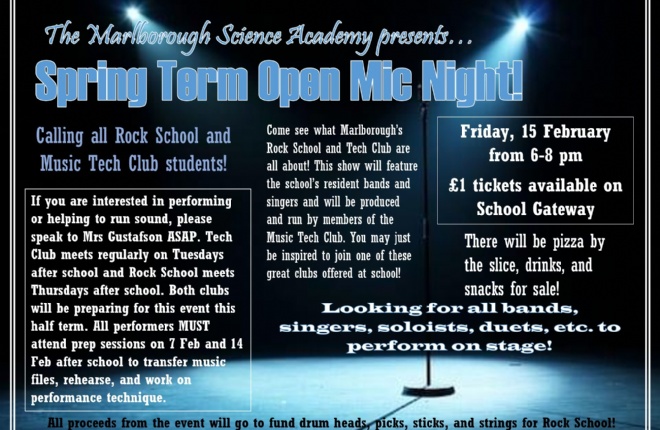 The Marlborough Science Academy's Rock School and Music Tech Clubs are hosting the Spring Term Open Mic Night! On 15 February from 6-8pm we will feature our musicians in an fun Open Mic Night. Come enjoy the tunes and support the music department! We will have drinks, snacks, and pizza by the slice for sale during the event. Just £1 gets you in the door! Tickets available on the School Gateway now! All proceeds will fund drum heads, sticks, picks, and stings for Rock School to keep our musicians rocking out. See you there!
Any interested musicians need to see Mrs Gustafson to express interest by 25 January.
Please contact Mrs Gustafson at d.gustafson@marlborough.herts.sch.uk with any questions.